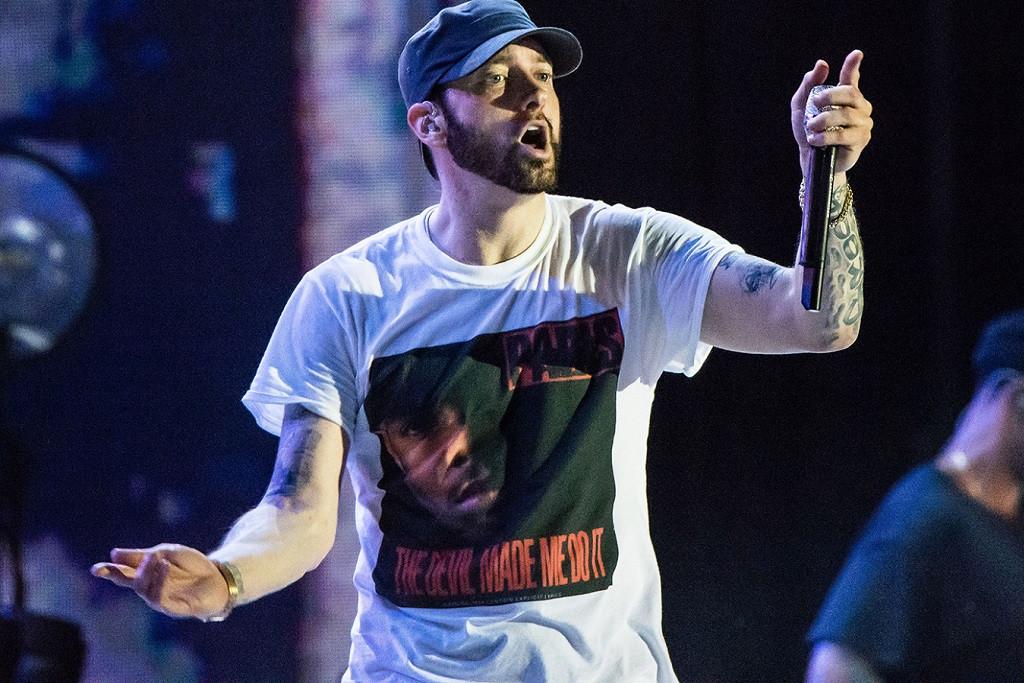 Marshall Mathers speaks on his 11th studio album and how he means for it to be consumed.
In an open letter posted on social media, Eminem addresses the criticism surrounding his latest album Music To Be Murdered By. The Alfred Hitchcock-inspired project received backlash for its graphic and violent nature.
"This album was not made for the squeamish," he wrote. "If you are easily offended or unnerved at the screams of bloody murder, this may not be the collection for you. Certain selections have been designed to shock the conscience, which may cause positive action. Unfortunately, darkness has truly fallen upon us. So you see, murder in this instance isn't always literal, nor pleasant."
This comes after Em rapped about the One Love Manchester bombing that killed 22 people at the 2017 Ariana Grande concert on the track "Unacccommodating." You can check out his full statement above.
Eminem's 11th studio album, Music to Be Murdered By, surprise-dropped on January 17, and it's on its way to becoming his 10th No. 1 album on the Billboard 200 albums chart, with around 280,000 album sales so far and counting.
in recent news, Eminem Sets New World Record With Juice WRLD Collab "Godzilla"