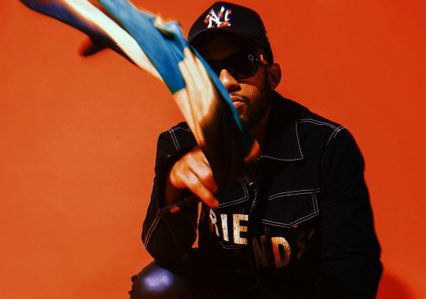 OE Jizzle! Born and raised in Bridgeport Connecticut but, now residing on the Southside of Atlanta,GA. With only making music for 2 years he has caught the attention of many heavy hitters with him being co-signed by TrePounds & Fuse of 808Mafia. His early influences stems from A$AP Rocky, Travis Scott & Lil B.
The uniqueness of his sound is being a northern kid heavily influenced & adapted to the Atlanta culture to where you hear a lot of southern slang with a northern accent. Jizzle intends on making music that makes people feel good or puts you into a euphoric state of mind. With his compelling flows witty hooks & melodies he plans to continue to strike the ears and eyes of listeners as well as leave a mark in the industry.
"I believe my music can be a high not in the sense of a drug but when we speak of my music i want it to give you that feeling of a drug to where you can't let it go because of the way it makes you feel, i want you to be able to remember exactly how this music made you feel and where you were when it made you feel how you felt". – OE Jizzle
Jizzle is a gifted musician who has a knack for creating captivating tunes that make you want to dance. "Light It Up" is no exception; once you hear it, you can't help but dance. The track has been getting raving reviews.
"Light It Up" instantly caught a buzz so he quickly followed up with the release of the song's official music video. The dope new set of visuals for Jizzle's "Light It Up" single was filmed by KID. The song is simply a masterpiece. We don't know what OE has done, but the listening to the entire track is an experience you don't want to miss.
Connect with OE Jizzle on social media for updates on new music, videos, and more; @bigguccijizzle