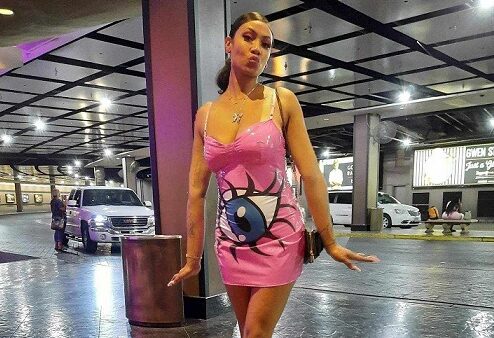 It's the 50th year of Hip Hop and female artists are ripping up the charts with risque content and then we get emotional rap ballads like Can't Lose Me Again by Twin Cities artist EB Marie. EB Marie takes us in a direction most would never expect this is her 4th single of 2023. EB Marie tackles issues of her personal mental struggles,drug use, homelessness and losing loved ones who are near and dear to her heart. This could be that time she made a song cry.
She starts this track off with a genius lyrical line that should be a hip hop quotable "They think it's simple, just take a step into my mental and see the reason for the banging always in my temple." If you're a real rap lyricist fan it has to excite your ear and make you want to sit back and enjoy her art of storytelling.
Can't Lose Me again is the follow up track to her singles Star, Very Freaky Girl and Click Clack. You can see that EB Marie is able to adapt to the quick changes in hip hop trends while also setting her own direction without compromising her sexy image and sophisticated rap style.
After being named in Hip Hop Since 1987's Top 10 Artist To Follow in 2023, EB Marie continues to amaze the world with dope lyrics over top notch produced beats. While most female artists focus on praising their own bodacious female sex organs, EB Marie with Can't Lose Me Again, proves that her pen game is more than today's status quo.
EB Marie is definitely here to make her mark on the rap music industry,and even being an independent artist, she's ready to compete with some of the best songwriters in today's rap industry.
Facebook: EB Marie
Instagram: @iameb_marie