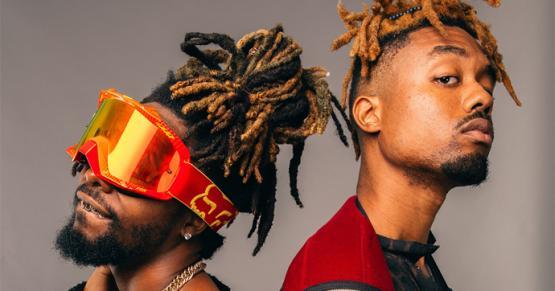 EarthGang Up Stream
EarthGang Up Stream – 2018 isn't over yet. Releases from J.I.D., ScHoolboy Q, Mick Jenkins, and EarthGang remain on deck, with the latter's MirrorLand poised to truly put the Dreamville duo on the map. Touted by many as purveyors of lyricism and soul in equal measures, Johnny Venus and Doctur Dot have been sitting on their new project for a minute.
Now, we've finally received a hint at the sonic direction, delivered in part by new single "Up." Premiered in the form of "A Colors Show," the single kicks off with a melodic verse from Johnny Venus, who alternates between electrifying funk and slick-tongued lyricism. EarthGang Up Stream
"Ni**a get back on your feet like giraffe, elephant, kangaroo, can't come through, these puppets 'less you cool," he raps, before passing the mic to Dot. Amidst soaring harmonies from his partner, Dot spits a laid back double-time verse, towing the line between mumbled delivery and "BARS," as proclaimed by Funk Flex. Overall, it's a great look for the duo, and proof that Mirrorland will be among the year's notable drops. Salute to the Gang.