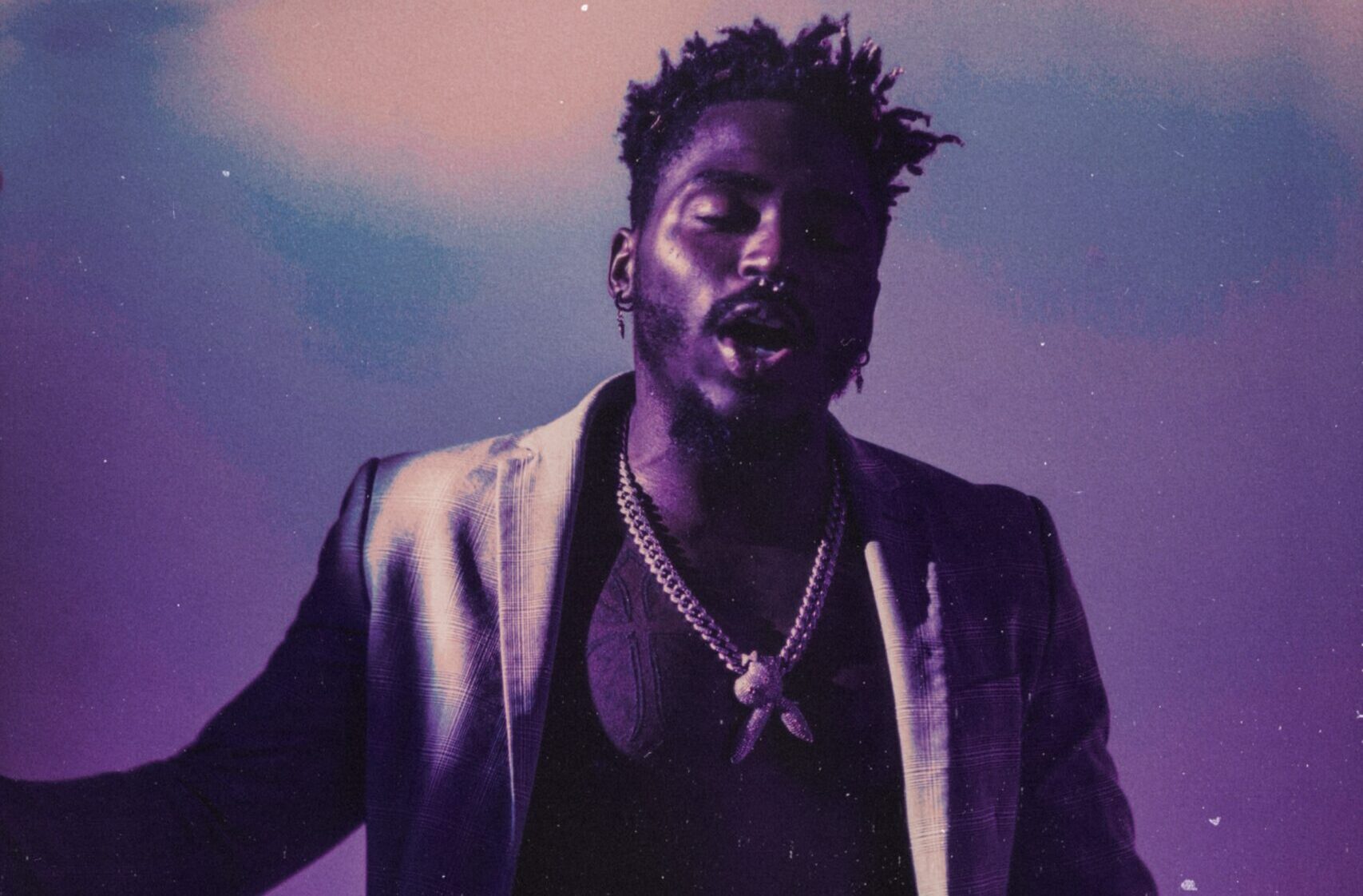 Dy$hawn Beckett is not playing around.  The rapper, who hails from Virginia's Eastern Shore, recently dropped an incredible project titled Pure Expression, and that about sums up the album's focus.  It is a deep dive into Dy$hawn's mind and who he is as a person.  He's finally gotten around his biggest critic – himself – and is coming correct with his latest body of work.
"My inspiration was just being able to express my emotion on a deeper level without fear of self," said Dy$hawn Beckett.  "I like to use music as my notepad and my voice and expression as the pen."
He's clearly eloquent and expressive, and one listen to Pure Expression will tell you just that.  "Lovemebae…" which was finished in just ten minutes, is an ethereal sounding syrupy anthem that finds Dy$hawn asking for affection from empty lovers, and "Hiccup…" flips the script with an upbeat beat anchored by booming 808s and rock and roll guitars.  Album closer "Feeltheflame…" features Dy$hawn crooning over a bubbly, fast paced instrumental that further shows his sonic diversity.
The producer is Colorado native Bloom, who Dy$hawn met through social media.  What makes Pure Expression even more impressive than it already is is the fact that Dy$hawn tracked, mixed and mastered the entire project himself.  He's not only a megadiverse artist; his talents certainly extend far beyond the microphone.
So what's next for Dy$hawn Beckett?  Well, he's got a lot on his plate, with more content creation in store for his listeners.  However, he's also branching out and forming connections with creatives in other industries.
"I want to continue developing more meaningful relationships with visionaries whether that be in film, fashion, games or cooking," he said.  "I desire to build a community to grow with those who want to leave a mark on the world rather than take it away."
You can connect with Dy$hawn Beckett by visiting his website or by following him on Instagram.