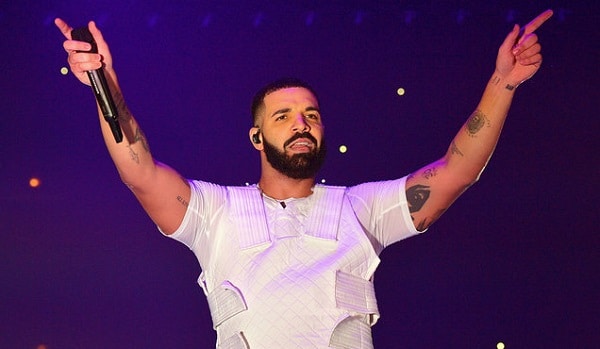 Imagine if he never met the broskis?
The streaming numbers don't lie. Drake has long set the benchmark for commercial success in the rap game, expanding beyond the scope of a "rapper," coming closer to a global megastar.
Now, Drake has officially hit yet another a major career milestone, with his Scorpion single "God's Plan" hitting the coveted Diamond status.
In case you don't know, the RIAA's criteria for Diamond certification requires 10 million album equivalent units sold. In the streaming era, the formula is as follows:
1,500 Song Streams = One Album Sale
Today, producer Boi-1da took to Instagram to share the news, writing a heartfelt message to Drizzy and the team. "We did that! God just keeps on blessing us. Thankful for everyone involved in this masterpiece full circle," writes 1da. "@champagnepapi I don't know how you do it but you never fail, salute!!"
In June, Forbes detailed twenty singles that had, by that point, achieved diamond status. Given the scarcity of name diversity, it seems to be an honor strictly reserved for the truly ubiquitous. It was only a matter of time before Drake joined their ranks; it's a surprise it didn't happen sooner. Check out some fellow members of the Diamond club below.
Carly Rae Jepsen – "Call Me Maybe"
Ed Sheeran – "Thinking Out Loud"
Elton John – "Something About The Way You Look Tonight"/"Candle in the Wind 1997"
Eminem – "Love the Way You Lie (ft. Rihanna)"
Eminem – "Not Afraid"
Eminem – "Lose Yourself"
Florida Georgia Line – "Cruise"
Imagine Dragons – "Radioactive"
Justin Bieber – "Baby (ft. Ludacris)"
Katy Perry – "Firework"
Katy Perry – "Roar"
Katy Perry – "Dark Horse (ft. Juicy J)"
Lady Gaga – "Poker Face"
Lady Gaga – "Bad Romance"
Lorde – "Royals"
Luis Fonsi & Daddy Yankee – "Despacito (ft. Justin Bieber)"
Macklemore & Ryan Lewis – "Thrift Shop (ft. Wanz)"
Mark Ronson – "Uptown Funk (ft. Bruno Mars)"
Meghan Trainor – "All About That Bass"
Robin Thicke – "Blurred Lines (ft. Pharrell and T.I.)"
LMFAO – "Party Rock Anthem"
Black Eyed Peas – "I Gotta Feeling"