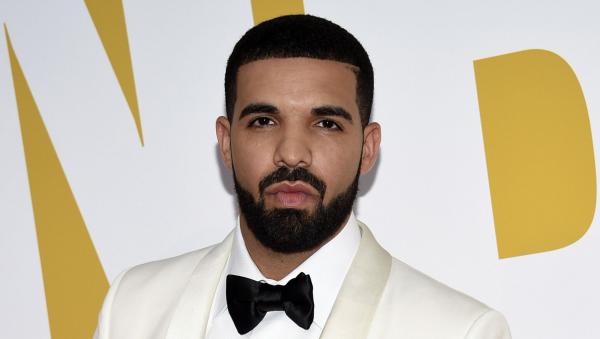 Drake Honors Late Fan With Embroidered Tour Outfit: 'Got You With Me Every Night Now'
Drake remembered his late fan and friend Kay on Wednesday (Nov. 7) by having his Aubrey and the Three Migos Tour vest embroidered with a golden letter "K."
Earlier this week, the 32-year-old rapper revealed through an emotional Instagram post that his friend Kay died. After meeting via the Make-A-Wish Foundation, the two have been friends ever since, maintaining a close bond until her death. "Gonna miss you a whole lot," he wrote in the caption.
"We met through make a wish and we built a genuine bond you would text me and check on me while I was on tour and tell me positive things and share your dreams and goals. I am crying in this pic but it was tears of joy cause we just prayed for you with your father."
Before his Vancouver show, the rapper posted his staple white Scorpion vest worn throughout the Aubrey and the Three Migos Tour, except this time he added an embroidered golden K, captioning the post: "got you with me every night now @the.kaydiaries."
Check out Drake's Instagram post below.