D.O.M of DnD is a Canadian rapper born and raised in Calgary, Alberta. He has been making music for the past 8 years and cites New School Eminem, old School Royce da 5'9″, and old School Earl Sweatshirt as some of his primary musical inspirations. The native of Canada is working hard to improve his skill while simultaneously cultivating a devoted following that continues to expand with each passing year.
Starting his Musical Journey
In 2018, D.O.M of DnD made its debut as a musical creation. During an interview, he claimed that his beginnings were in performing covers of Eminem songs but that this wasn't a viable career path for him. He discovered that making music could be therapeutic for him, eventually becoming one of his outlets.
D.O.M. creates music that may be categorized as either boom rap or drill rap. He said his style is similar to artists such as Central Cee, Royce da 5'9, new-school Eminem, and Benny the Butcher. "Ender Wiggin" is the name of D.O.M of DnD's song that has been the most successful to date. On November 16th, a new entry in the sequel was added to the tracklist.
Inspiration
Several well-known musicians serve as sources of motivation for him, some of which include Lupe Fiasco, new-school Eminem, King ISO, Royce da 5'9, Earl Sweatshirt, and several other artists. The musician also revealed that he is working on completing an extended play (EP) that was released earlier in December and focuses on the concept of a person's final day on Earth.
Latest released Single
On December 1st, 2022, the N-Days EP was released. The project was executive produced by D.O.M beginning in mid-July 2022. Jarren Benton, a former Funk Volume affiliate, is featured on one of the main singles, June B is featured on the closing tune, and a few more artists are featured. He first connected with his features through Reddit competitions and Token's Discord server, one of Token's Discord server members and a regular from Reddit are featured on the EP: vryx and Ursodiol. The EP was entirely recorded at home.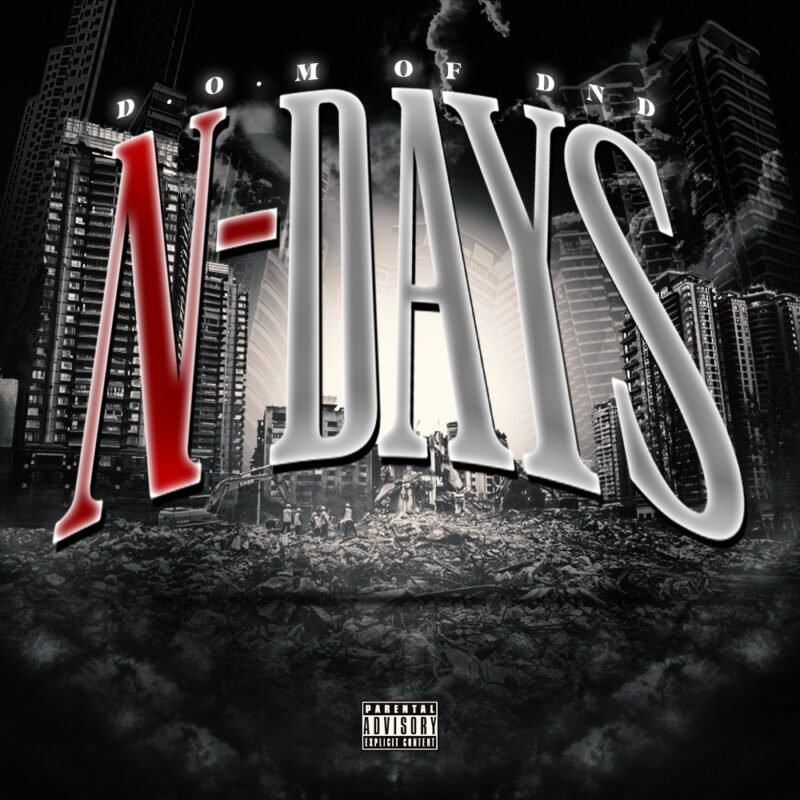 This EP serves as a personal testament to himself on how he would feel if he had one day before everything was taken away from him because it was created during the debates for Canada's internet censorship bill C11. He felt that once the bill passed, he would feel more isolated because he would have less access to tools to help him make more music.
His record EP is titled "N-Days," which is a play on the words "End Days," which connects back to the topic of finality, and "November Days," as that is the month in which he began to focus the album on those emotions. Additionally, it alludes to the pre-project promotion strategy in which he would release a song for each day of November, including the singles from these projects.
His single with Jarren Benton and Ursodiol on that project is a song that has received more than 16,000 Spotify streams. A few YouTubers responding on his youtube that he sampled have noticed this, either surprised or pleased that he used their work. However, some individuals didn't like how he used samples from figures such as Andrew Tate to end the EP on a positive note. There is always hate when there is love. thThuslways keep the positives in mind.
He collaborated with Damon Flores on Used To Run, Ryini Beats on Wishful Thinking, Raymond Maxwell on Ifs, And, and Buts as well as Skittyfawn, Temper Beats on Running With The Best, Anno Domini Beats on N-Days (the single), and Legion Beats on In It To Win.