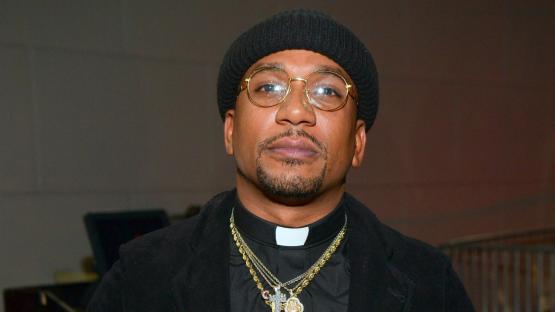 CyHi the Prynce Agrees to Joe Budden 500K Battle, Teases Album with Yeezy
Yesterday, on the Saturday edition of Joe Budden's podcast (60-minute mark), the Jersey rapper revealed that he received a proposition from CyHi The Prynce.
He revealed that the G.O.O.D. Music rapper wants to put up $500,000 for a rap battle at a later date. Surprisingly, Joey reiterated he was retired from the booth, but absolutely would not turn down the bag.
He said that he's not replying to any nigga in a rap song, but Budden closed out saying he'll clean his ass up. In related news, CyHi responded to a fan on social media a few days ago in regards to the whereabouts of his album.
He explained that he and Kanye West have been working on a 7-track effort, but wanted to get out previous albums of multiple artists on the imprint first.
Let us know in the comments what you think of a Buddens vs. CyHi battle.
I never said my album was next he said let's work on it the albums you heard this summer were albums that we've been working on for 2 years ie Pusha,ksg,ktse, and Ye were working on mines but I deserve the same time plus he's doing the beats https://t.co/5ptChhp9pj

— CYHI THE PRYNCE (@CyhiThePrynce) September 29, 2018
Kanye bought @CyhiThePrynce a Bentley. 😳😳 pic.twitter.com/skGtwiVqgW

— TeamKanyeDaily (@TeamKanyeDaily) September 24, 2018