Chance and Kirsten are officially off the market....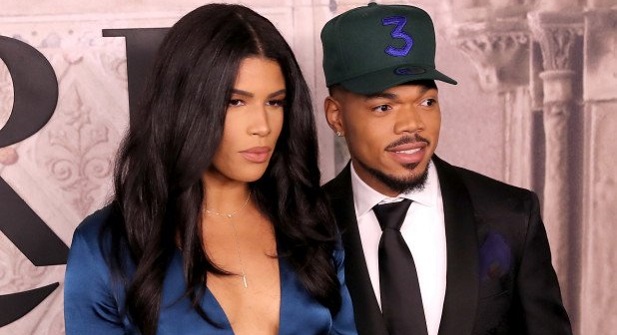 Chance and Kirsten are officially off the market.
25 years old Grammy-winning artist Chance the Rapper wed his longtime girlfriend and mother of his child, Kirsten Corley, on Saturday (Mar. 9) in Newport Beach, Calif.
According to US Weekly, friends and family of the couple attended the ceremony in Newport Beach, California. Dave Chappelle, Kanye West, and Kim Kardashian were present according to ENews reports.
The newly weeded couple exchanged vows in front of 150 family members and friends while overlooking the ocean at The Resort at Pelican Hill.
Kim and Kanye hung out with Dave Chappelle on the lawn After the ceremony, an eyewitness told E! News. "They were all laughing together and having a great time.
They posed for photos and Chance came over to chat. They congratulated him and gave him hugs. Kim and Kanye were offered some champagne. Kim passed but Kanye took a glass.
Then they walked inside together for the reception. It looked like they were very happy to be there and to see their friend get married. They both never stopped smiling."
According to Chicago Tribune, Chance and Kirsten legally married during a civil ceremony at the Cook County clerk's office in Chicago on Dec. 27.