When entertainer, musician, and Love & Hip Hop star Apple Watts walked through the doors of Dr. Trevor Thomas' practice, she knew she was putting her smile in the right hands and the right heart. The owner of two practices and a teacher at dentistry schools across the nation, celebrity dentist Dr. Trevor Thomas is setting the standard for quality healthcare that puts patients first, all at just 30 years old.
It's extraordinary to see what fruit can bore from the seeds that faith, perseverance, and confidence sow, and Dr. Thomas both incorporates and encapsulates these qualities in all of his life's work, driven by the widely known passion and devotion he has to his patients' health and happiness. 1 of 4 siblings raised by a hardworking single mother, Dr. Thomas grew up in the projects of Douglas, GA. "I fostered the mindset that I did not want to simply be a product of my environment," he reflects on his upbringing. "I wanted to be the pride of my environment."
After reconnecting with his father later in life and continuing to learn about the disparities minorities face in America from both him and his stepmother, a young Dr. Thomas began to look toward leaders in the race towards change and set off for a college career at Howard University. In order to be a catalyst for change, Dr. Thomas knew he had to be surrounded by other fellow changemakers. The Mecca, he understood, would offer that. "As I did my research, one factor I realized was many of these individuals [working towards change] attended Howard University… From there, my course was set," he says.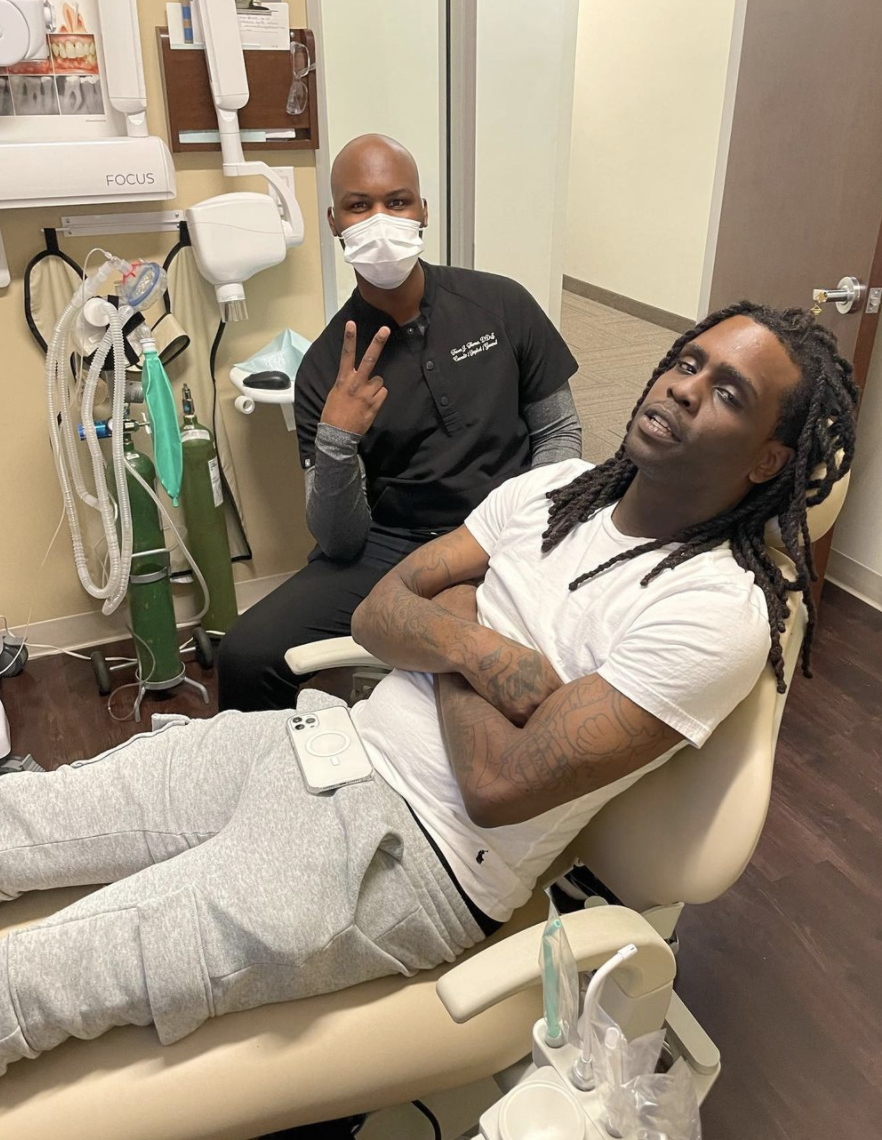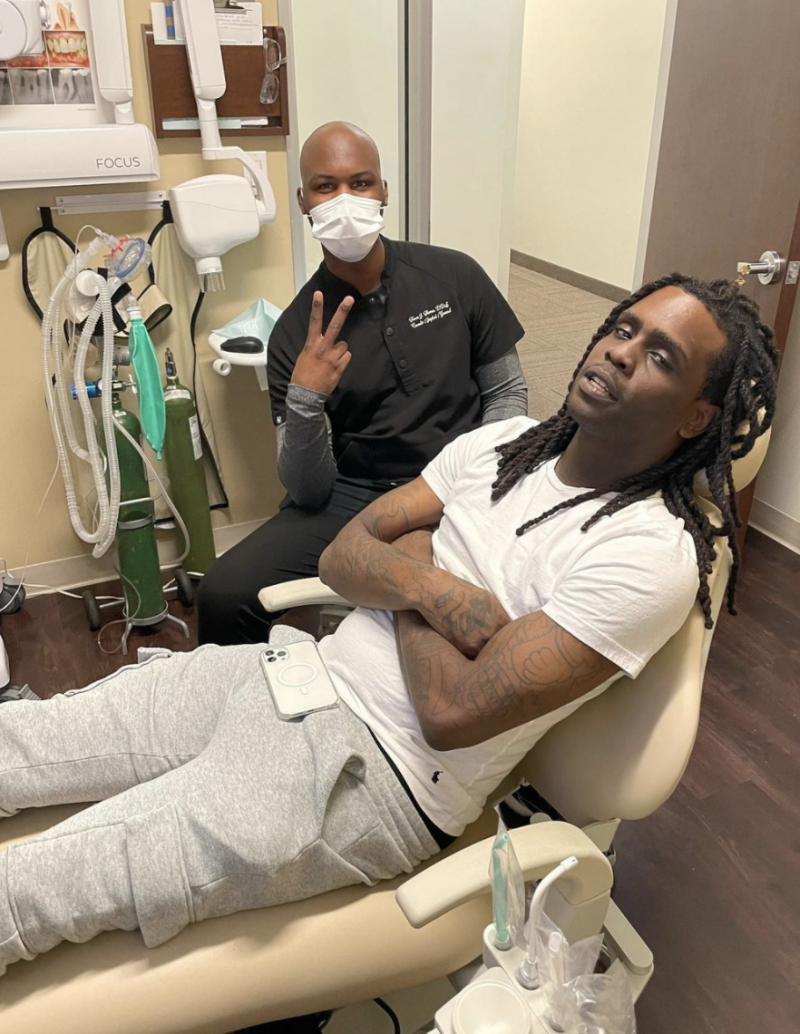 While dentistry is certainly Dr. Thomas' life's work and passion today, he didn't always have his sights set on teeth in particular. In fact, up until the end of his senior year, he was interested in becoming an OB/GYN. "I wanted to aid God in bringing life into the world," he notes. But after falling in love with the idea of seeing his patients on a consistent basis, establishing patient rapport, and truly growing with his patients through their smiles, Dr. Thomas began to hone in on the field of dentistry. He earned his Bachelor's degree in Biology and Chemistry and his Doctorate's degree in Dental Surgery over the course of his time at Howard from 2008 to 2016.
Indeed, for Dr. Thomas, the right calling fell in his lap at the right time and place. Shortly before graduation, he was compelled to make his move to Los Angeles. "A few weeks before graduation, I honestly said a prayer and God told me to go to California," he recalls. The journey, he emphasizes, was far from easy. "It was a tough transition," he says. After spending countless nights in a rental car, even encountering a California-specific licensing requirement preventing him from practicing right away, he finally began seeing his first patients. "The rest," he says, "is history."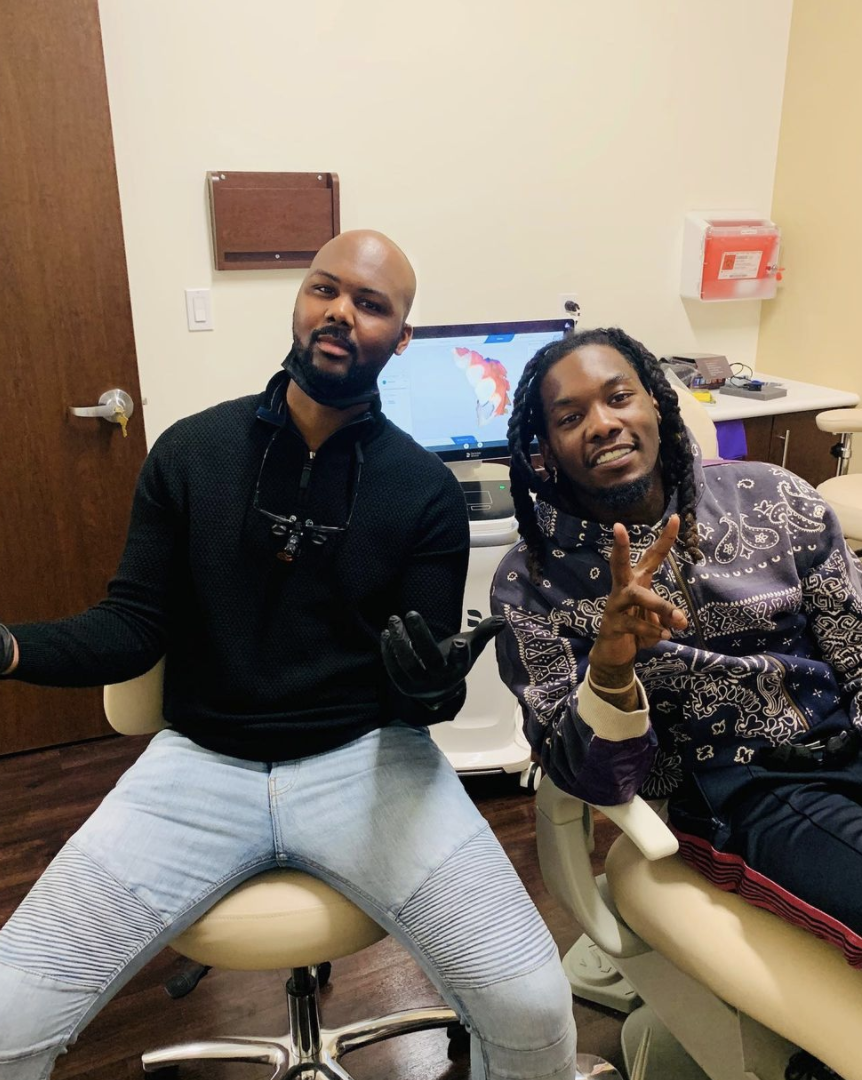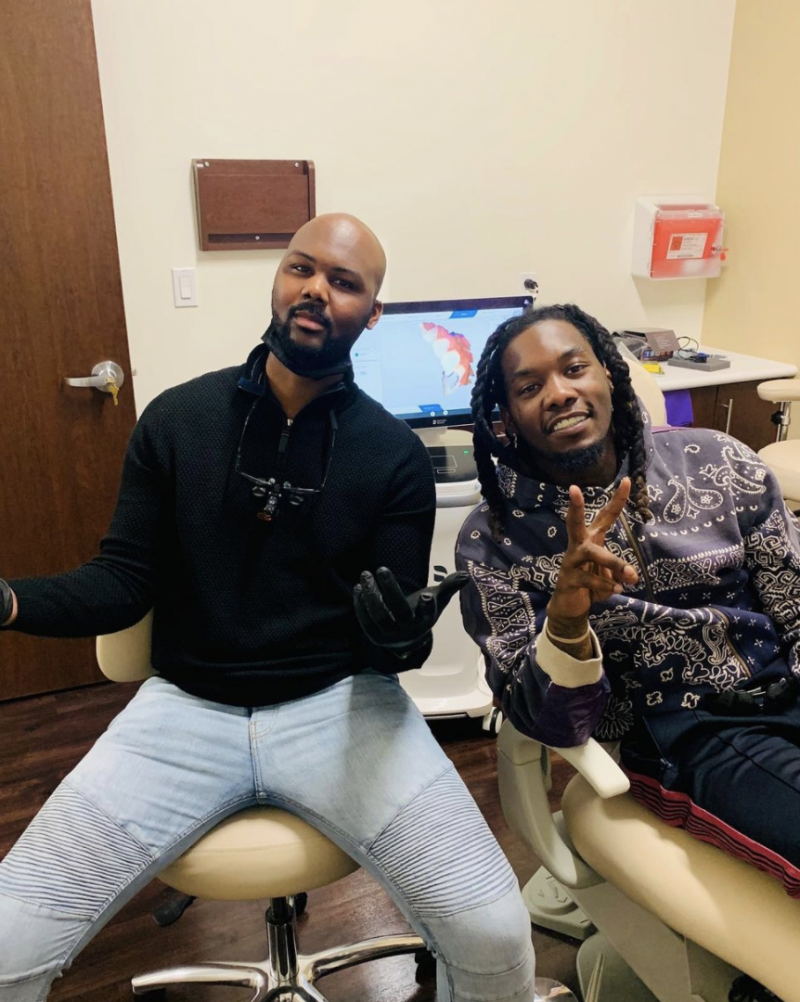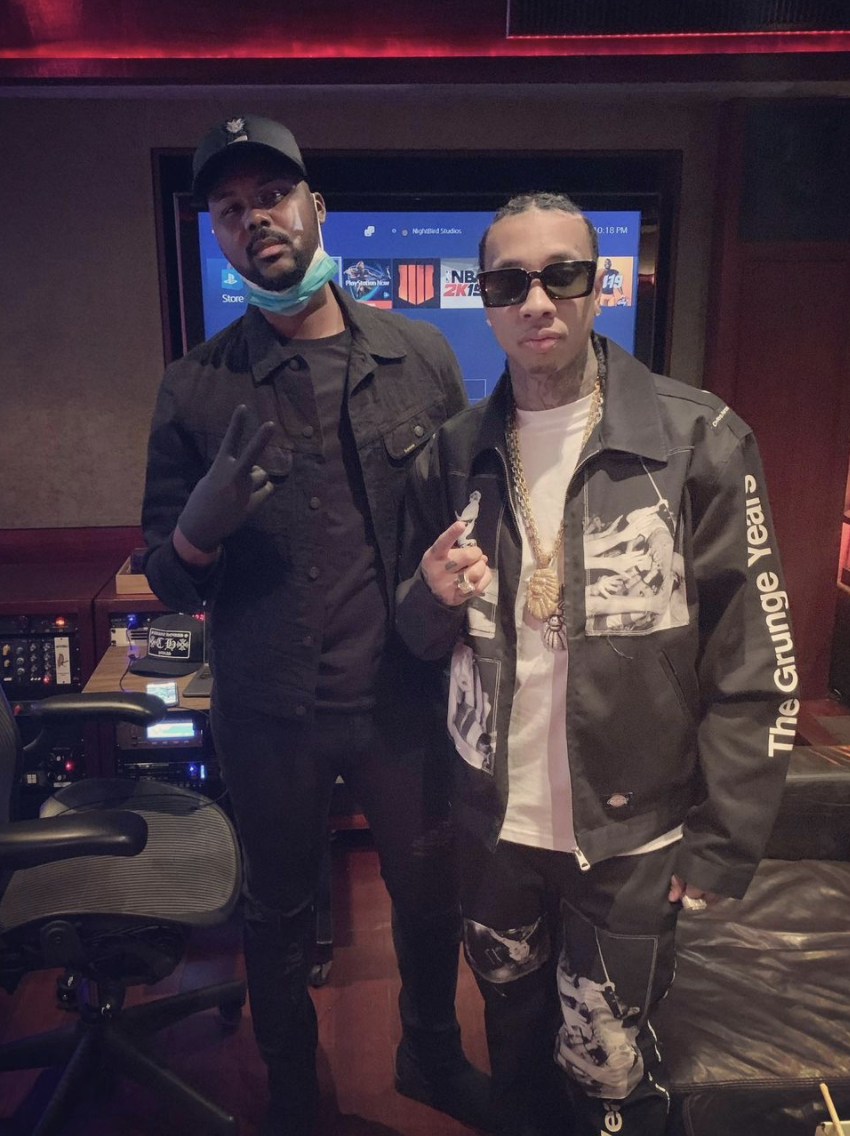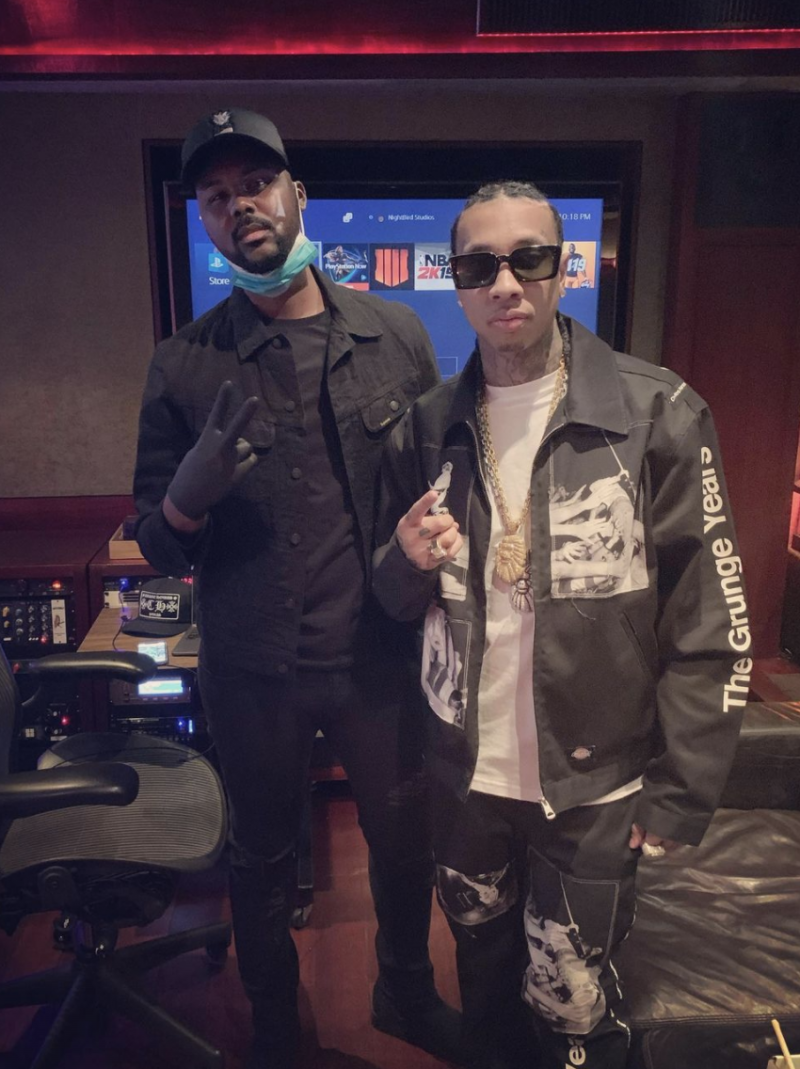 Now, Dr. Trevor Thomas owns 2 practices, and after a year of working both in and out of the office to build with his patients and promote his services, he has amassed 100,000+ followers on Instagram and is known as Los Angeles' go-to dentist. While Dr. Thomas' work with Apple Watts has opened his doors to the entertainment arena, it is the pride and philosophy with which he carries out his work that set him apart from other healthcare professionals. And though he is well-established as an expert in what he does, Dr. Thomas is acquainted with the assumptions and anxieties patients might have when it comes to his age. "It's understandable that some patients are already fearful of the dentist and become more apprehensive when they visit a seemingly very young dentist," he says. For Dr. Thomas, navigating and speaking with confidence is the key to putting patients at ease. "I learned quickly that to come across as confident to patients, I needed to first be competent."
From these lessons birthed Dr. Thomas' top priorities— his commitment to learning, teaching future dentists, and treating every patient with utmost love and care. "I am committed to treating every patient like I'd treat my mother," he says, a commitment he aims to instill in every dentistry student he teaches. With the great passion he has for his craft and profession, Dr. Thomas hopes to create a legacy of dentists truly devoted to happier and healthier patients. "Simply, I want to instill in students that when you treat every patient as you'd treat your mother, you can always sleep at night," he says. "Never lose sight of you or the purpose for your calling."
Joining a long line of changemakers and establishing a legacy of changemakers himself, Dr. Trevor Thomas continues to educate others on the mouth-body connection and the importance of healthcare, empowering people to embark on their journey towards a better smile and changing lives both in his offices and on social media. "Change lives for the better and yours will be changed in the same manner," he advises those who look to him for inspiration. "God blesses those who bless others."