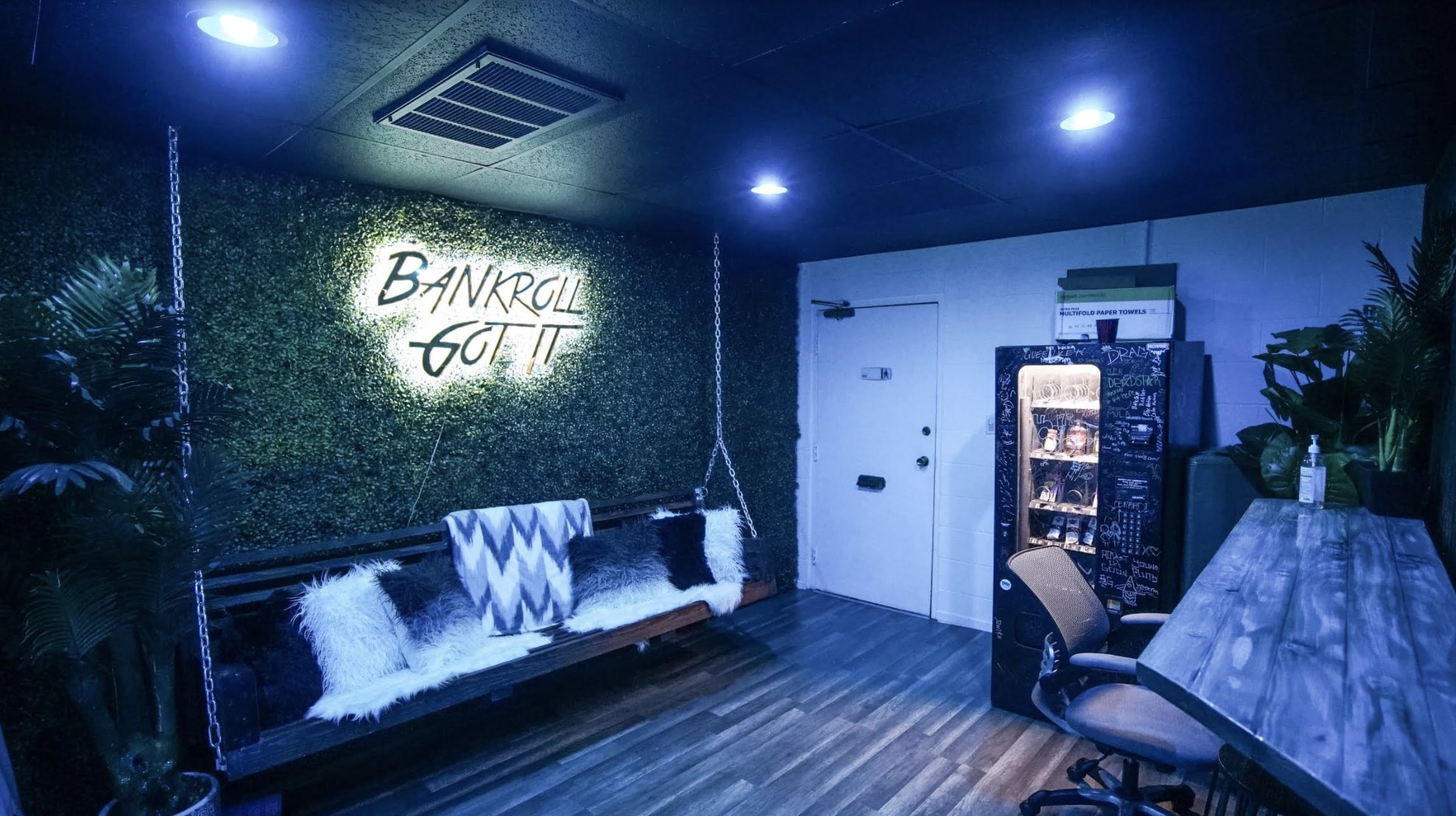 Bankroll Got It is an American record producer duo from the Bay Area. Composed of brothers Joel and Taylor Banks, Bankroll Got It have produced many singles such as "Bitch From Da Souf" by Mulatto, "Da Real HoodBabies" by Lil Gotit, and many more. Other artists Bankroll Got It have produced include Miss Mulatto, Bubba Sparxxx, AD, Lil' Debbie, Chingy, Trap Beckham, and ScottyATL.
Now, the two brothers are based in Los Angeles and have their own studio for artists to come and record hits at. The studio is defined by a neon "Bankroll Got It" sign as well as having an overall Miami-nightclub vibe, complete with backlit lights. Their goals for this year and the future for their music careers is to continue to work with as many artists as possible.
"Our new studio has been a huge part of our success," they said. "We built our studio like a Miami nightclub and will bring artists to us. The vibe is dope and matches the type of records we make."
While the studio is a new asset, the duo is no stranger to making beats. In 2017, Bankroll Got It won 3rd Place at iStandard's Beast of the Beats competition in Los Angeles, CA. With their use of unique beats, intricate drum patterns, and heavy 808 bass lines, Bankroll Got It has described their production style as sounds that "no one has heard before."
The brothers have a diverse musical background, from having a mother who played piano and was the lead in college musicals, to making beats on 'Mario Paint' on Super Nintendo in school, which make them a unique talent.
"[Our mom] is the reason music comes more natural to us," they said. "She and our dad were always supportive of us learning music and had us playing piano by elementary school.  By middle school we started figuring out how to make beats on 'Mario Paint' on Super Nintendo and by high school we had Fruity Loops, which was the early version of FL Studio."
Growing up in the Bay Area extremely influenced their sound and contributed to their heavy use of 808s in their music. Their beat production became something that's original to them, and has influenced their sound in an unmistakable way.
"Growing up in the 90s in CA, Dr. Dre was our favorite and he is a big influence on our sound," the duo said. "He taught us the importance of hard hitting drums, simple melodies, and being a perfectionist with sound selection and mixes."
As far as plans for the future, Bankroll Got It isn't planning on letting up any time soon.
"Right now we are just focusing on working with as many talented artists as possible and spreading our name and brand," Bankroll Got It said. "We hope to one day drop our own projects as the Bankroll Got It brand."
Check out their catalog of songs they've produced on the Spotify playlist below.