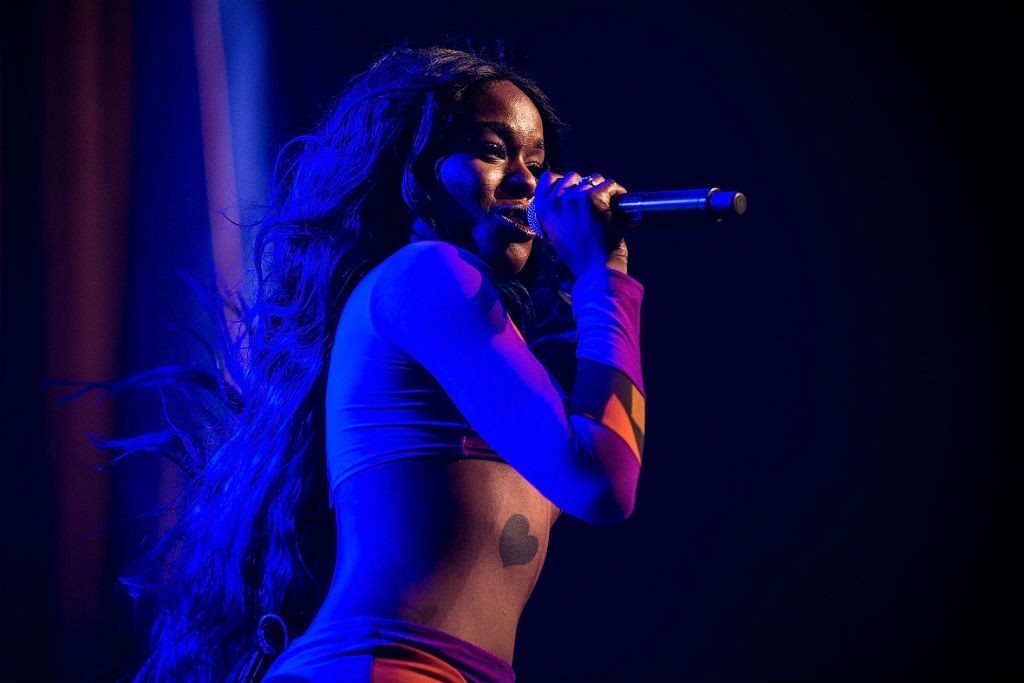 It looks like Azealia Banks still has issues with Cardi B, and took to social media to air out her grievances with the Bronx superstar.
On Sunday Aug. 25, Banks hopped on her Instagram account and accused Cardi B of copying her style with an outfit the rapper wore on the red carpet at the Hollywood premiere of her latest movie Hustlers on Sunday. For her fit, Cardi donned a skin-tight 1995 vintage Jean Paul Gaultier optical illusion dress with Fenty sunglasses.
Via Instagram, Banks mentioned Cardi B's handle and said, "lol sis you make everything look so cheap and dirty. #jeanpaulgaultier #thirstbucketlol funnily enough, I've found at least six Atlantic records employees following me and am sure her team scours my account for inspiration. Lmfao… tell Craig Kallman to call me. Lose the chicken dinner and get with the winner. In fact…….. I may actually consider this. Azealia (Mermaid) , Atlantic (Ocean)😈 Lol … could be very magical." Take a look above.
If Cardi B chooses to respond, she will do so after the Video Music Awards tonight. The "Press' rapper is nominated for 4 awards including artist of the year.
Last May, Banks called Cardi a caricature of a Black woman in an angry rant on her IG page. In response, Cardi wrote back, "A woman who constantly finds joy in belittling Black women (Beyonce, Rihanna, Skia Jackson, Remy Ma) can't try to stand for them because it's convenient."