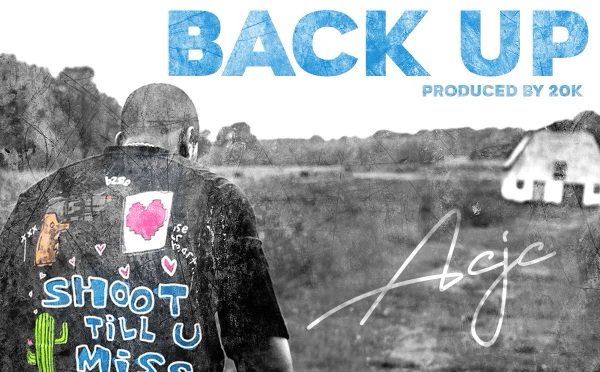 Hip-hop is unquestionably one of the hottest musical genres, and many musicians prefer incorporating it into their songs. Every year, rappers with a new sound have been emerging and taking the top spots on the musical charts. Despite the similarity of most of the songs in this genre, listeners continue to enjoy every new sound, particularly songs that resonate with their current circumstances or emotions. Los Angeles-based rapper ACJC is one of the talented hip-hop artists who joined the hip-hop scene and aims to diversify the music industry with a new sound.
ACJC, or "The Eastside Shotta", was born in California but was raised in the Eastside of Atlanta, GA. He grew up with a strong Caribbean influence as his mother is Jamaican, and his father is Trinidadian. Since the fifth grade, ACJC has been creating music and fusing R&B, pop, rap, and melodies from well-known Caribbean songs. He combines southern hip-influence hop with the instruments used in Reggae to produce new melodies, sounds, and content that are distinctive to today's mainstream hip-hop culture and can be enjoyed by a broad audience. He credits his musical heroes, including the late Michael Jackson, Sizzla, Vanilla Ice, and Beres Hammond. He has a distinctive sound, thanks to his deep, raspy voice.
ACJC is an entrepreneur and a father of four young girls and loves music, art, and cutting-edge technology. His main business, Lambo Speed, is a trucking, landscape, and music recording company based in Atlanta, GA. It focuses on artists' development, music production, and advertisement. "Our goal is to help musicians improve their sound and marketability in the music business by offering services. We work hard to provide our clients excellent service and a genuine industry experience," ACJC says.
ACJC is breaking into the industry while opening a door for others and hopes his work ethic and determination to succeed as an independent artist in the face of overwhelming odds will make him a mainstay in the hip-hop scene one day. His latest single, "Back Up", is mind-blowing and has been the talk of the town since its release on September 10, 2022. Securing an opportunity on radio play is challenging for independent artists, but ACJC was over the moon when "Back Up" was endorsed for organic radio placement with an established radio station in Atlanta, GA, Streetz 94.5.
The hip-hop artist always looked up to the big-name artist YFN Lucci and was delighted to collaborate with him on the hit track, "Feel Me". Lambo Speed also produced that on October 20, 2022. This year, the performance at Quarter Past Lit Festival on 17th September was also a noteworthy milestone in ACJC's career.
In ACJC'S opinion, the world is an even playing field, and there is enough money for everybody. He shares, "If we all guide and show our people around us how to move in the right direction and drive, any goal can be achieved." Most rappers don't speak about the hustle outside of music, the businesses that help them stay afloat, and they are seen as drug dealers, which is inaccurate. Thus ACJC believes that the black community needs authentic leadership and positive influence.
When asked about his plans, ACJC answered, "I wish to see Lambo Speed being one of my generation's most popular and highest-paying independent labels/companies. I also see the brand as a hub for creative growth, providing positive opportunities, and guidance for the youth."