Ariana Grande Covers Pete Davidson Tattoo With a...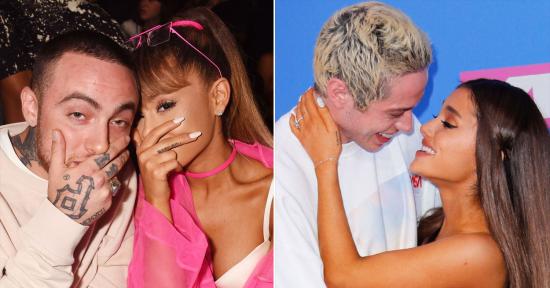 Ariana Grande Covers Pete Davidson Tattoo With a Sweet Tribute to Mac Miller
Ariana Grande is paying tribute to her ex-boyfriend Mac Miller with some new ink.
The singer's fans noticed that Grande was sporting a new tattoo with the name "Myron" on her foot in some behind-the-scenes footage from her "Thank U, Next" video (via TMZ). Myron is the name of Miller's dog.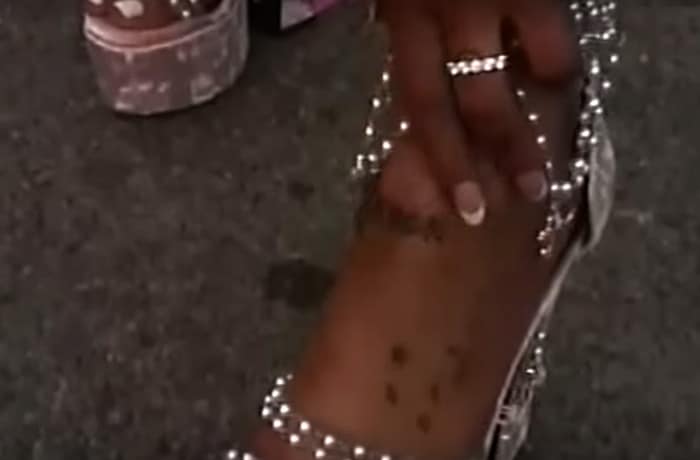 It replaces her Pete Davidson-inspired "8414" tat. The numbers represented the badge number that belonged to the "SNL" star's late father, a firefighter who died in the Sept. 11 attacks.
While it's hard to get a good look at the tat in the footage, Grande does address her new ink. "Look at my Myron. Guys, look. How cool, right?" she says in the clip.
Ariana Grande – thank u, next (behind the scenes – part 1)
Grande and Davidson broke off their engagement in October. She previously covered up a "Pete" tattoo on her finger by replacing it with a heart. Davidson also removed the Grande-inspired bunny tattoo behind his ear.
Grande and Miller dated for at least a year-and-a-half before breaking up. Following Miller's death in September, Grande paid tribute to him with a heartfelt message on social media.
"i adored you from the day i met you when i was nineteen and i always will," she wrote. "i can't believe you aren't here anymore. i really can't wrap my head around it. we talked about this. so many times. i'm so mad, i'm so sad i don't know what to do. you were my dearest friend. for so long.
above anything else. i'm so sorry i couldn't fix or take your pain away. i really wanted to. the kindest, sweetest soul with demons he never deserved. i hope you're okay now. rest."