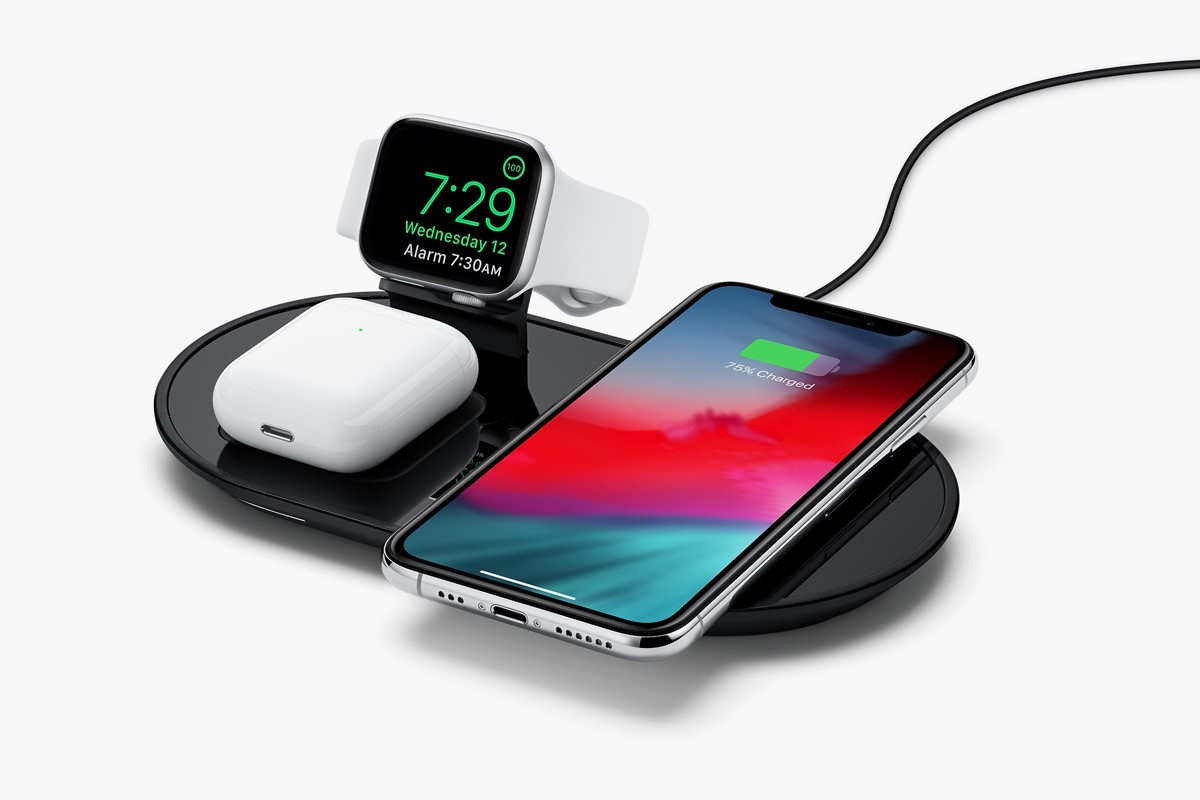 Apple canceled its wireless charging mat, called AirPower, in March. It was supposed to charge an iPhone, AirPods and the Apple Watch at the same time.
Now, Mophie will sell the next best thing for Apple. It's wireless charger that can power all three devices, but with a different design.
Mophie on Friday announced the 3-in-1 wireless charging pad that can wirelessly power AirPods, an Apple Watch and an iPhone at the same time.
Unlike Apple's design, which appeared more seamless and would have allowed you to rest the Apple Watch on AirPower, Mophie's has a dedicated and traditional Apple Watch stand.
Mophie's 3-in-1 wireless charging pad ($139 USD) and dual wireless charging pad ($99.95 USD) are now available on Apple's webpage and will be available at Apple retail stores and mophie's webstore next week.
Source: CNBC