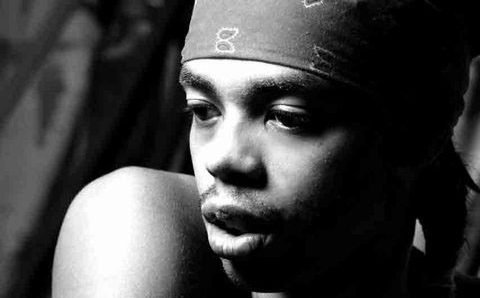 Using his stardom to give back to local communities, Antoine Dodson takes to the red carpet to unveil his project with business partner, Straight to Ale Brewery.
Huntsville, Alabama resident Antoine Dodson, the American singer and actor rose to prominence in 2010 when his interview with NBC affiliate WAFF-48 News in Lincoln Park housing project went viral. The "hide yo kids hide yo wife video" boosted his celebrity status and inspired the timeless parody platinum song "Bed Intruder Song" that had everyone singing along.
It was a time where he not only protected his sister but brought joy to the world. Since then, he has released singles like "Lovesick Lullaby" featuring Brent Morgan. Now, he is expanding into even bigger avenues, partnering with Straight to Ale Brewery in Huntsville Alabama in a joint venture to create beers influenced by his viral video along with another Huntsville AL viral moment, Struttin' That Ass!" Antoine also just dropped a new single about the project called "Strut That Ale! By Struttin' That Ass! You can listen to the track on all major music platforms.
His business partner, Straight to Ale Brewery is Alabama's premier craft brewery, one of their largest production breweries named Ratebeer's 2019 Best Brewer in the state. The project will have beers handpicked by Antoine Dodson himself along with his very own special recipe, Straight to Ale's debut American style lager. Together with The "Struttin' That Ale "American pale ale, Antoine Dodson is dedicated to giving back to the community of Huntsville through charities like SmileAwile Inc and the Witness Riders.
With the beers on the way, Antoine Dodson is prepping the red-carpet release party at the brewery on September 24th where he'll perform his hit Bed Intruder song while treating fans to a meet-n-greet. Follow him and Straight to Ale online for more updates and be sure to check out the new track Strut That Ale! featuring Antoine Dodson.
Straight to Ale's website – https://straighttoale.com/
Straight to Ale's Facebook: https://www.facebook.com/straighttoale
Straight to Ale's Instagram: @straighttoale
"Hide yo kids hide yo wife" Video: https://youtu.be/EzNhaLUT520
"Struttin' That Ass!" Video: Strut That Ass (ORIGINAL VIDEO)
Antoine Dodson's Social Media:
Twitter: @antoinedodson24
TikTok: @antoinedodson34