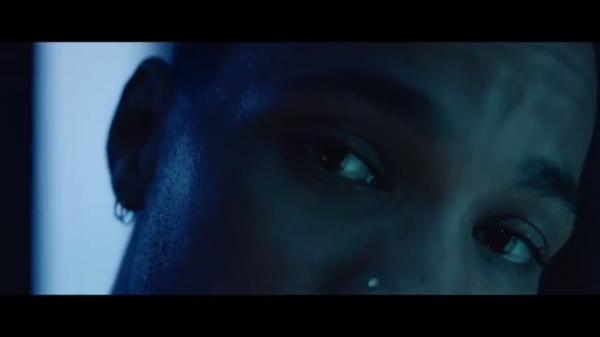 Anderson Paak ft Kendrick Lamar Tints Video
Anderson .Paak and Kendrick Lamar kick their Aftermath connection into full effect. Today (Oct. 26), the two rappers appear in a brand-new video for "Tints," which is a single from .Paak's forthcoming new album, Oxnard.
In the new visual, .Paak takes on the roles of a few interesting figures. In some scenes, he's a man who's been kidnapped. In others, he's a loving husband. For his part, Kung Fu Kenny either visits a strip club or spends some time with the Grim Reaper. It's unclear what, exactly, these images mean, but they definitely catch your attention.
Fittingly enough, Dr. Dre, who has signed both .Paak and K. Dot to his Aftermath imprint in one capacity or another, also appears in the video. We'll let you see how he pops up for yourself.
This video comes nearly a month after .Paak dropped off the new K. Dot-assisted single. The track itself is a funky one that finds both rappers reflecting on a need for privacy as they float over a beat that feels like it belongs to the 1970s.
"I can't be ridin' round and round that open strip/I need tints (Windows tinted)/I need tints (I need my windows tinted)/I can't be flying down that 110 with a bad bitch in my whip/I need tints (Windows tinted),".Paak sings on the hook for the track.
Peep a preview video for "Tints" below. Watch the whole visual on Apple Music.
https://www.instagram.com/p/BpYdd5snah_/?utm_source=ig_embed