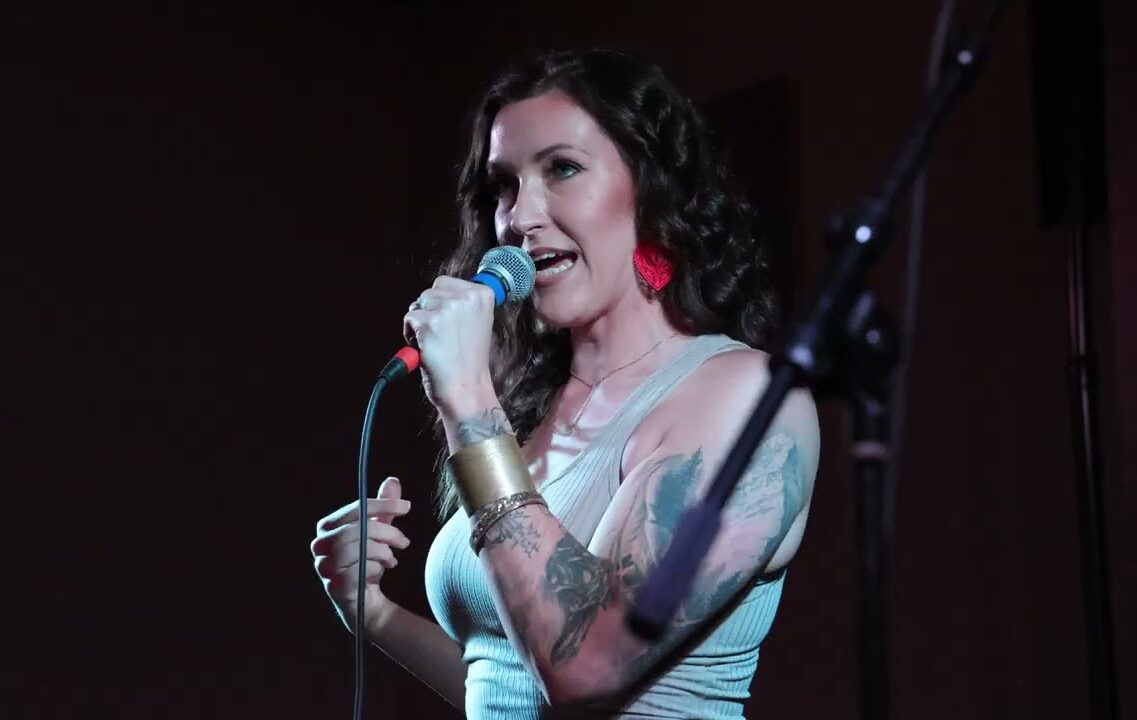 In this interview, we're catching up with an artist who is redefining the realm of music with her raw talent and engaging persona. Hip hop recording artist Jenna Snyder, a full-time hair stylist, business owner, and musician from Cumberland, MD, is an inspiration to those who dare to dream big. Known for her riveting lyrics and captivating voice, Jenna's journey reflects her relentless spirit, struggle, and love for music. As she navigates the complex labyrinth of the music industry, Jenna aims to make her mark and resonate with her audience.
Hey, thanks for chatting with us. Tell us a little about yourself.
I am from Cumberland, MD working as a full-time hair stylist- business owner, and a musician on the side. I love to work out, write music and take adventures.
Who or what inspired you to start making music? And, when did you start?
I started singing when I was 3 and I started writing and making music in college around 19 years young. Through struggles in my life, music was my escape, and writing lyrics was my way of expressing the feelings that I was dealing with.
What is your biggest challenge as an artist?
Not Knowing how to navigate this industry and how to land on the right platforms to grow audience engagement and get myself heard. Also not knowing my true "brand" and how to continue to separate myself as an artist.
What is your favorite project or single you have released?
That's a tough one. "I Will Rise" was my first finished and recorded song, so it holds near to my heart. But "Night Ride" was my first real pop song that everyone loved.
Who are your inspirations? What artists or bands are you listening to?
I grew up listening to Rihanna and Eminem. They have always been my music idols.
What's the process behind working on a song like?
I first hear a beat that intrigues me or that I'm drawn to and then I write my first verse to it, if I can hear a story forming in my mind then I purchase the beat and then finish writing the song.
Tell me about your upcoming music and what inspired you to create it!
Some of my upcoming music was inspired by my relationship with my fiancé as well as just living life. Some music I'm currently writing could be considered gospel and I have pop – hip hop music I'm finishing up as well. I consider myself a well-rounded genre musician.
What are your plans for 2023?
I want to get booked for larger live shows. I want to continue to grow as an artist and do a tour shortly all while expanding my brand.
There you have it, folks. A glimpse into the musical journey of Jenna Snyder, a true emblem of perseverance and passion. Her journey, fraught with struggles and victories, mirrors her evolution as an artist and a human being. Jenna's narrative reveals a woman of many talents, a resilient artist continually striving to define her unique brand in the competitive music industry. As she looks forward to expanding her horizons in 2023, we eagerly anticipate what Jenna has in store for us, be it gospel or pop-hip-hop, a bigger tour, or a larger live show. Stay tuned for more from Jenna Snyder, a name you'll want to remember as she continues to carve out her niche and rise above the ordinary. Check her out on Spotify or wherever you stream music.
Find Jenna Snyder on Instagram: https://www.instagram.com/jennasnyfit