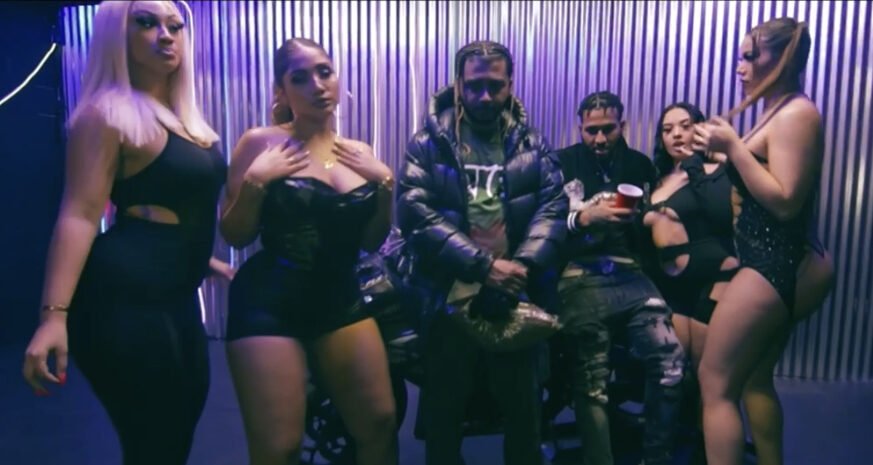 Aaron Reflex ended 2022 strong as he released the cinematic visual for his hit single Bank. The record is catchy and a vibe. Aaron Reflex releases the music video for Bank two month after releasing the music video for On.
Aaron Reflex is on fire going into 2023. Flex recently posted nine unreleased song previews on his verified Instagram on New Years Eve; just days after releasing the Bank video. The post have racked up hundreds of comments and thousands of likes from his rapidly growing fanbase.
In the music video Aaron can been seen wearing clothes from some of his sponsors including, Slapwoods, DGK, PSD Underwear, and Raw Inked. Aaron can be seen rocking the variety of trendy clothing accompanied by beautiful woman on his motorcycle. Aaron is a talented and creative artist who brings his own NY Swag to each record and video.
Aaron Reflex is independent and has gained a following of hundreds of thousands of fans and supporters across social media. His work ethic is strong and has two college degrees. Flex also runs a blog on his website that's has been up and running for years where he interviews and covers artist, business owners, entrepreneurs, and more. Aaron also does PR work with other certified platforms for clients.
Two months ago Aaron Reflex released the music video to his record "On" after dropping an eleven track project called "On" a month before on all platforms. The project was streamed many times across all music platforms and well received by Aaron Reflex's fans.
https://Instagram.com/AaronReflex
https://Facebook.com/AaronReflex
https://YouTube.com/AaronReflex
https://triller.co/@aaronreflex
https://Twitter.com/AaronReflex
https://music.apple.com/us/artist/aaron-reflex/1451370121