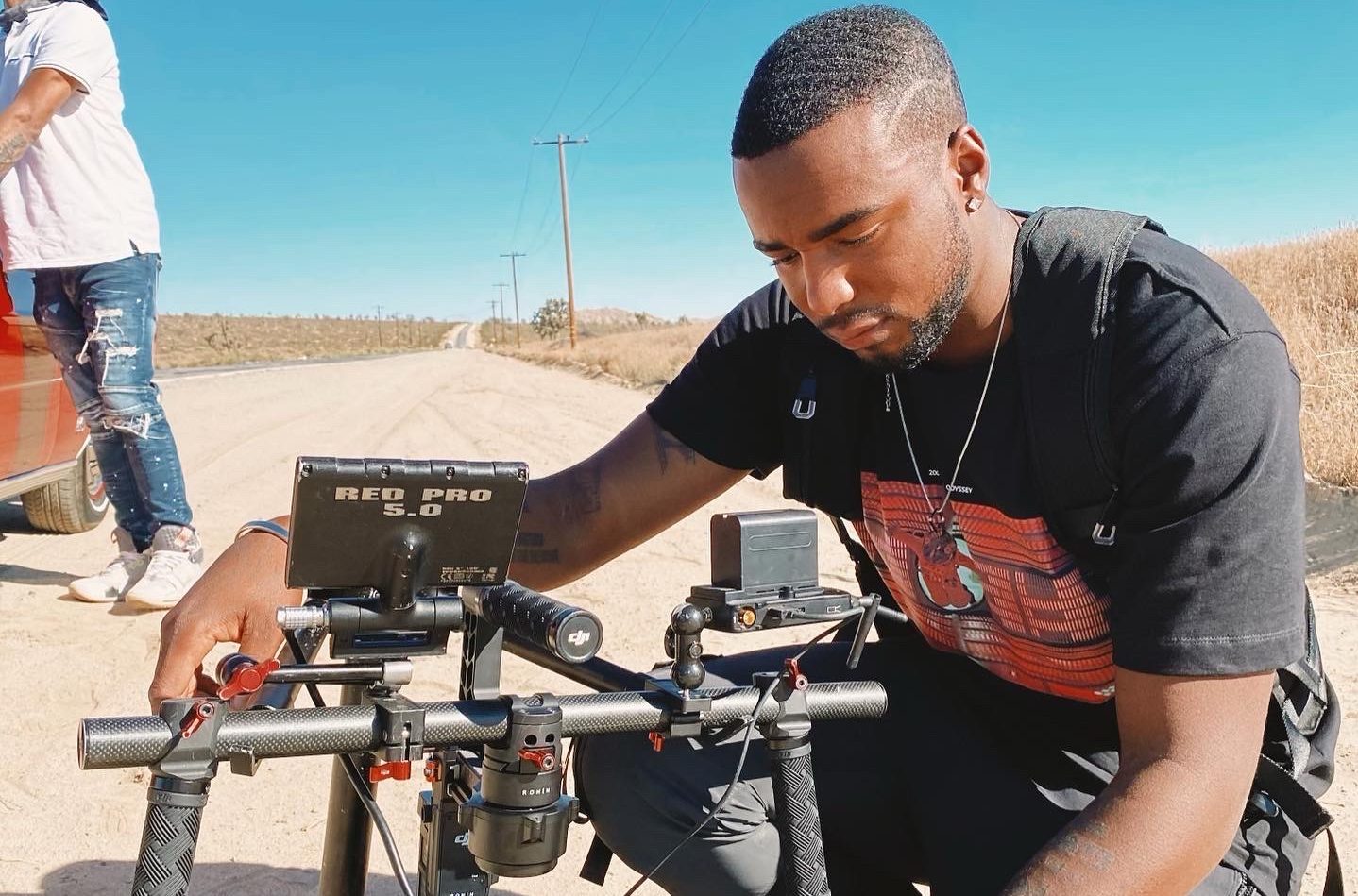 From an amateur photographer to a superb filmmaker, Ishell Vaughan has had an impressive journey. However, there is more to his story with his entrepreneurial spirit and flexibility to learn. Currently, he runs a company called 'Ishell Vaughan Films' that has made waves in the music and film industry. After all, this entertainment company has produced immaculate work that deserves all the attention it is getting.
Ishell Vaughan's Passion and Determination
This powerhouse of cinematographic talent has succeeded because of his unwavering determination and fierce passion. He defines himself as a constant learner, which sufficiently explains how he was brave enough to switch careers. He knew he had it in him to learn everything about the photography and film industry.
He has a Bachelor in Electrical and Electronics Engineering from Devry University. However, in his time on campus, he developed an affinity for the camera.
From taking casual pictures of friends to being the photographer of a friend's baby shower, Ishell realized what he truly wanted to do in life. There was no stopping him or his imagination from there. His creative visuals and detail-oriented work helped him snatch great opportunities one after the next.
His positive attitude enabled him to learn from his long-time friend 'Rock Davis'. Ishell says that Rock is easily the one person he looks up to the most for inspiration and real learning.
He worked his way to the top and has reached the point where his company has immense respect in the industry. His rich body of work consists of powerful collaborations with Lamborghini, MTV, Akon, and French Montana.
The Start To Success
Initially, he represented a third of Secret Society Motion Pictures. In the early 2000s, Nimi, Denity, and Ishell started this company which found one client after another to their delight.
While he knew he was a strong learner, he also knew that he needed to be disciplined. He had to polish his skills, express his creativity and be a visionary. With his consistent performance and professionalism, he earned respect in the industry. His detail-oriented nature, mixed with his imagination, made for some incredible masterpieces.
According to Ishell, if he were to pick his most notable award, he'd pick 'Something in the Water' a 2019 short film he created with Nimi Hendrix.
He enjoys his work so much that he'd say it is his biggest success. In other words, Ishell is proud of being able to wake up each morning to do work that he actually loves.
The Road to the Future
Ishell Vaughan, with his stellar performance, creative direction, and aesthetic sense, has made a mark in the industry. According to him, he has much more to do in the future with his desire to keep learning more.
In case you're wondering, according to Ishell, his success can be attributed to one simple fact. He is different. He thinks differently, works differently, and naturally stays relaxed when he is on the job. To him, whatever he does is fun, so he will continue to create work that impresses the audience.
To learn more about Ishell Vaughan, check out these links:
www.instagram.com/ishell.raw
www.twitter.com/ishellvaughan_
www.ishellvaughan.com
www.facebook.com/ishellvaughan