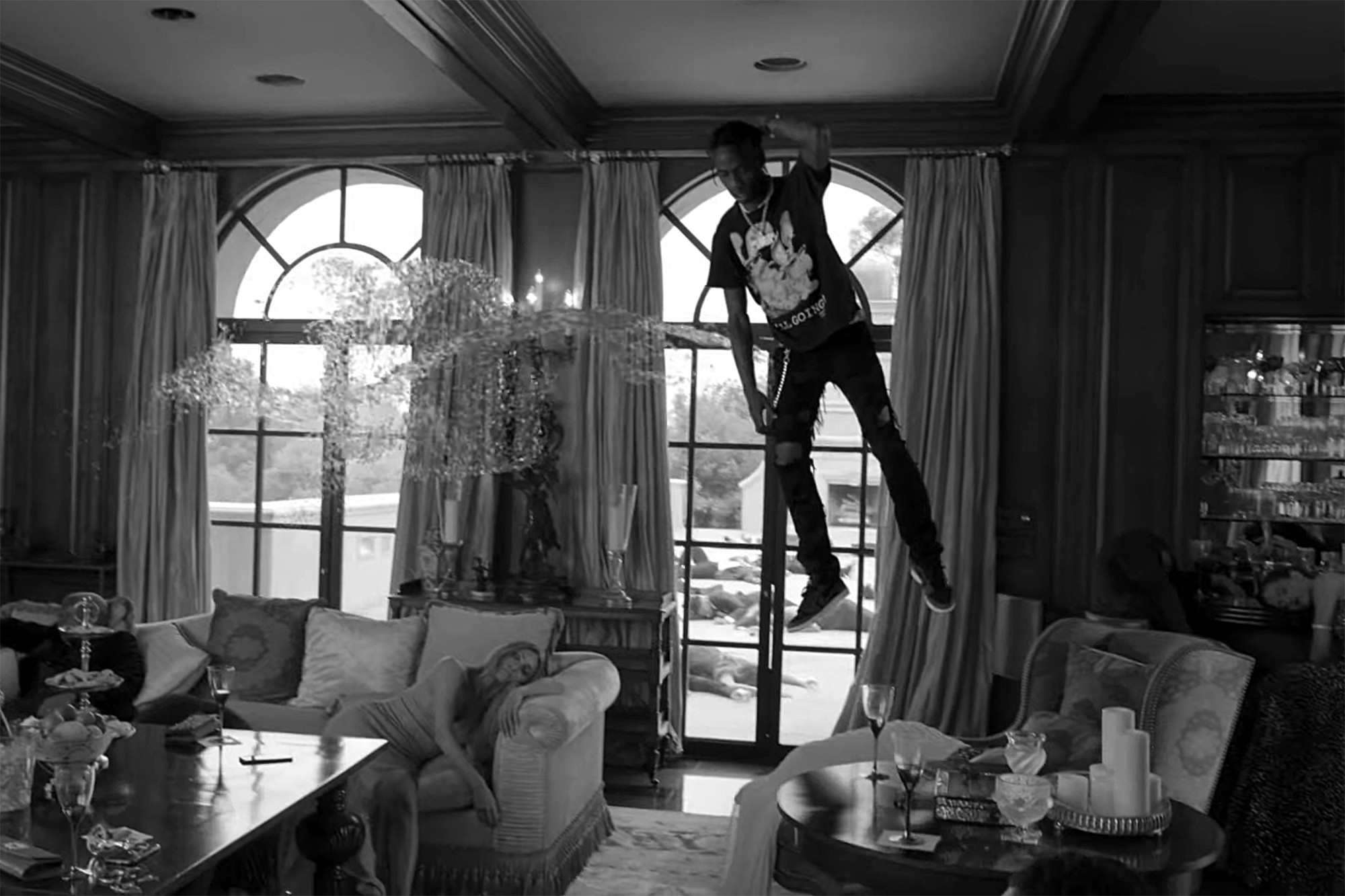 As we approach the year anniversary of Astrowold, Travis Scott is still going hard on the promo. And, why not? The album is still in heavy rotation.
Following clips for "Yosemite," "Sicko Mode" and "Can't Say," the Houston native taps Jonah Hill (yes, that Jonah Hill) to direct the video for "Wake Up" with The Weeknd.
The trippy black-and-white clip, opens with Travis walking around his palatial mansion as people lay passed out from what appears to be a wild party. Soon the furniture and drinks start to levitate and Travis himself is suspended above the ground. A few bodies start to disintegrate towards the end, while La Flame floats over the pool in the final scene.
Check out the black-and-white visual below.