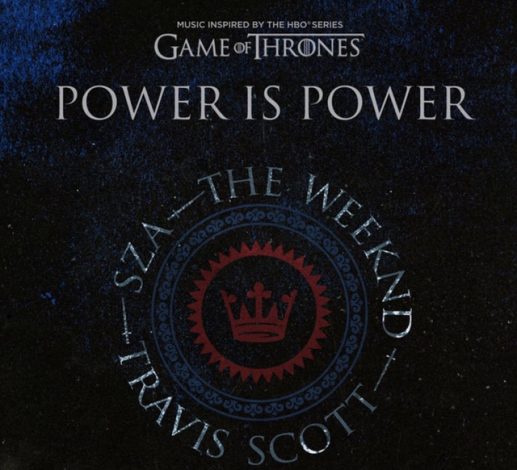 Stream SZA, The Weeknd & Travis Scott's 'Power Is Power'
Today, 18 April 2019:  SZA, The Weeknd, and Travis Scott join forces on "Power Is Power" off the forthcoming "Game of Thrones" album For the Throne.
"Power Is Power," titled after a memorable Cersei Lannister quote from Game Of Thrones' second season, is an icily pretty track with a heavy low-end.
The 14-track soundtrack, For the Throne (Music Inspired by the HBO Series Game of Thrones), also feature appearances from ASAP Rocky, Chloe & Halle, Ellie Goulding, Joey Badass, Lil Peep, A. Chal, and more.
The record comes out April 26, You can Find the tracklist below.

Track-list For the Throne (Music Inspired by the HBO Series Game of Thrones):
1. "Kingdom of One" – Maren Morris
2. "Power Is Power" – SZA, The Weeknd, Travis Scott
3. "Nightshade" – The Lumineers
4. "Hollow Crown" – Ellie Goulding
5. "Baptize Me" – X Ambassadors & Jacob Banks
6. "Too Many Gods" – A$AP Rocky & Joey Bada$$
7. "Turn On Me" – The National
8. "From The Grave" – James Arthur
9. "Me Traicionaste" – ROSALÍA feat. A.CHAL
10. "When I Lie (Remix)" – Lil Peep feat. Ty Dolla $ign
11. "Love Can Kill" – Lennon Stella
12. "Wolf At Your Door" – Chloe x Halle
13. "Devil In Your Eye" – Mumford & Sons
14. "Pray (High Valyrian)" – Matt Bellamy