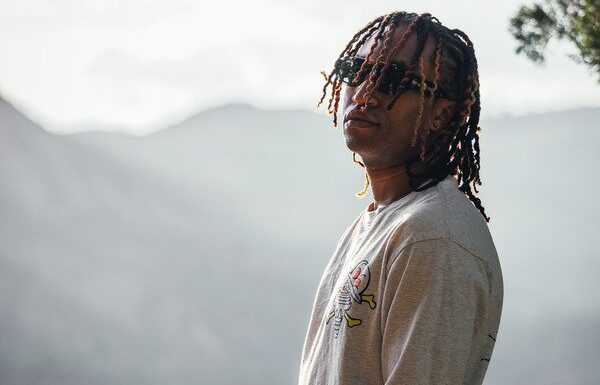 The entertainment industry is growing, with new talents grabbing the spotlight each year. Whenever you go online, you see news of a new album dropped by one or more artists. They keep you entertained! Music is entertaining and healing. It soothes the soul and cleanses the mind. And who would not like to listen to new hits dropped by their favorite artists? Alex Blocker is an artist, songwriter, and violinist who enthralls people with his music style.
Alex is a new artist who has crafted his own unique style of music. He knows how to keep his fans listening by combining R&B, hip-hop, and elements of jazz. His music style is primarily influenced by his Chicago roots. In fact, Alex has released a single as a tribute to his roots.
Alex has come out on top as a producer, instrumentalist, and vocalist in his previous seven releases. His range of skills makes his music unique and natural. Everyone knew Alex would have a great music career from the beginning. He started producing and recording at YouMedia. This urban creative space in Chicago is where Alex interacted with Chance The Rapper, Noname, and others. He's also shared the stage with great performers such as Nappy Roots, Masta Ace, Gramatik, Boombox, and others.
The rising musician has captured the attention of many fans who like his sense of rhythm. Alex's latest release, "A Rose From The North," is already a hit. The single is a masterpiece themed on love and drama with a plot twist that puts listeners in the Halloween mood. This rising Denver-based musician understands his audience and takes time to write his songs. But if you want to be served R&B and hip-hop mixed with jazz, listen to "Good Luv."
"Good Luv" is one of Alex's hottest songs released from his Moonlight Palace album. Adored by fans, everyone goes wild when Alex performs this song on stage. It shows how expertly Alex blends different genres to create a new one, which is also evident in his "Zoom Meeting" single. This song features the Chicago artist MFN Melo who adds more hip-hop to it, but you can still feel the other genres in the music. Thematically, "Zoom Meeting" is where Alex acknowledges his dark past and exudes confidence in his current achievements.
Alex is already a successful musician loved by fans worldwide. However, he is yet to get where he wants to be. Alex dreams of his brand growing bigger in the coming years. He wants to create and curate more thought-provoking and nuanced material. Alex also dreams of playing on big stages and entertaining many more fans live. He is also open to writing songs and producing for other artists. But overall, Alex wants his music brand to go global.
"Don't focus on your mistakes but learn from them to be successful," Alex advises other aspiring artists and musicians. He also encourages them to leave their comfort zones and remain consistent.