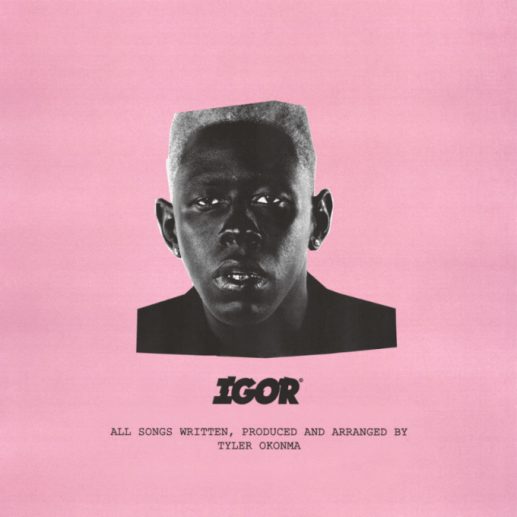 Stream Tyler, the Creator's New Album 'IGOR'
Tyler, the Creator releases his fifth studio album IGOR after a couple of weeks of teasing new music. The album, the full-length follow-up to 2017's Scum Fuck Flower Boy.
The 12-track album features guest appearance from Playboi Carti, Charlie Wilson, Santigold, Frank Ocean, Kali Uchis, Jerrod Charmichael, Cee-Lo Green, and Kanye West whose voices are distorted throughout the album.
Prior to its release, Tyler shared a message to fans regarding IGOR. "Don't go into this expecting a rap album. Don't go into this expecting any album. Just go, jump into it." he wrote."
Take a listen below and share your thoughts.
— Tyler, The Creator (@tylerthecreator) May 17, 2019
Tracklist
1. IGOR'S THEME ft. Kali Uchis
2. EARFQUAKE ft. Charlie Wilson, Devonté Hynes, & Playboi Carti
3. I THINK
4. EXACTLY WHAT YOU RUN FROM YOU END UP CHASING ft. Jerrod Charmichael
5. RUNNING OUT OF TIME ft. Frank Ocean
6. NEW MAGIC WAND ft. A$AP Rocky & Santigold
7. A BOY IS A GUN
8. PUPPET ft. Kanye West
9. WHAT'S GOOD
10. GONE, GONE / THANK YOU ft. Cee-Lo Green
11. I DON'T LOVE YOU ANYMORE
12. ARE WE STILL FRIENDS