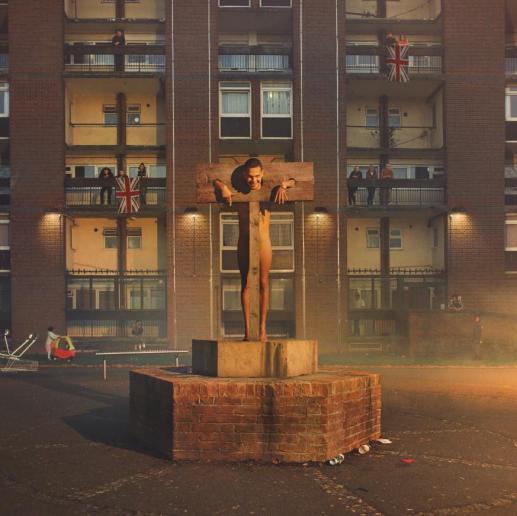 Stream Slowthai & Skepta New Song "Inglorious"
slowthai shares the music video for his new song "Inglorious," featuring Skepta, Just few hours before the release of his album Nothing Great About Britain.
The two fire shots at the critics with the music videos making references to films such as Quentin Tarantino's Inglorious Bastards and A Clockwork Orange, among others.
In the clip, the Northampton rapper is seen strapped to a chair and perched on top of an army tank with Skepta. "From the ash stems a leaf, that's representing T, and even when I die I come back twice as legendary," Slow raps. "Tears when I sit in the cemetery, flashbacks, flipping packs it was ketamine."
Skepta's new album, Ignorance Is Bliss is due out in a little over two weeks. He kicked the campaign off last week with the release of two new songs, "Ignorance Is Bliss" and "Greaze Mode" ft. Nafe Smallz.