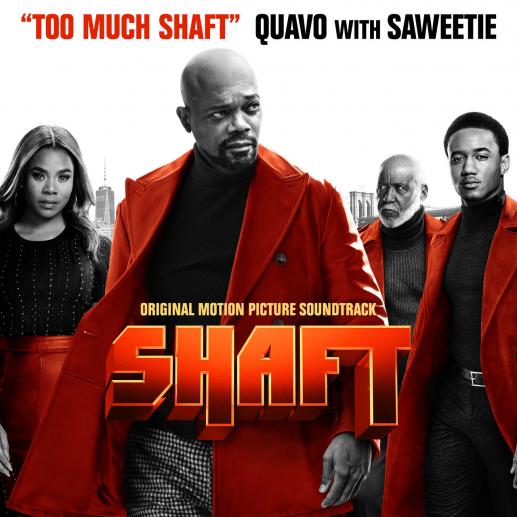 Stream Quavo feat. Saweetie "Too Much Shaft"
Quavo and Saweetie collaborated on "Too Much Shaft," the leading single from the forthcoming Shaft film. The track samples the original theme song from the television series sung by the late Isaac Hayes, with a nod to its familiar lyrics.
On "Too Much Shaft," the signature Shaft theme can be heard loud and clear, but it's been jazzed up in order to modernize the beat for audiences.
Listen to "Too Much Shaft" available on all major streaming platforms and anticipate the full soundtrack to drop on June 7.
In case you missed it, catch the trailer for the fifth installment of the Shaft movie, hitting theaters on June 14.