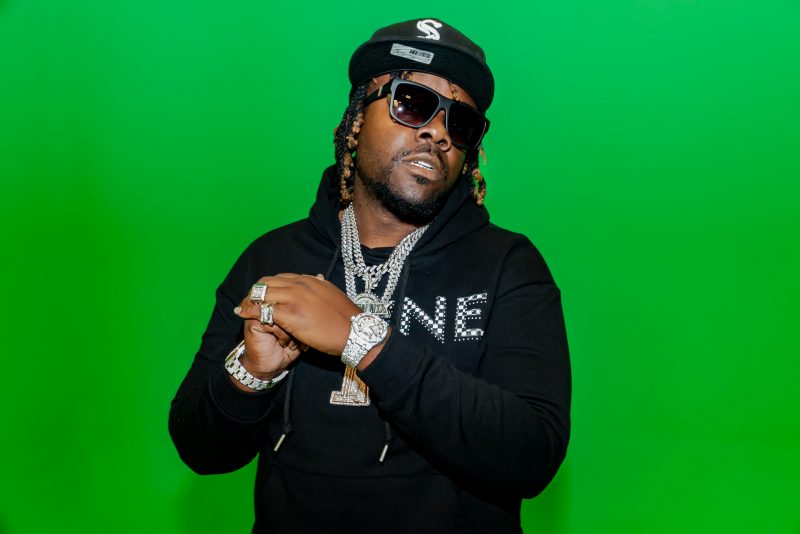 Shown 1K, originally from Tuscaloosa, Alabama, now based in Atlanta, is making a name for himself with his impeccable harmonic flow, metaphoric bars, and all-around dope sound. Shown 1K has a cadence that's reminiscent of Tupac, Boosie, Kevin Gates, Mo3, Meek Mill, and Lucci, as he provides a harmonic sound and flow with an astounding, fun, and even gritty introspection.
Shown 1K's latest project Stackaveli is just that! It can be described as gritty and reflective, pulling the best from his influences and carving a lane for his own. Shown1k's ten-track album, from intro to outro, takes you on a journey of self-discovery. Just like Tupac's Makaveli alias, a rebirth of a new persona, Shown 1K recreates that concept on his Stackaveli project. 
"[Stackaveli] was inspired by kind of how Tupac was going about it, I wanted it to be my version because I'm reborn again," Shown 1K says of his project.
The project to Shown 1K is probably his most refined piece of work, as it is a concept album based around his rebirth. "Before this project, I hadn't released any music and felt like I was reborn."
This is an unusual thing to say because before Stackaveli, Shown 1K had released a bunch of music, albums included, most recently Feed The Streets and his album from 2020 Stackinati, meaning Stackaveli meant something completely different for Shown 1K, disregarding his past work and focusing on moving forward and his rebirth. Although his music was always promising and delivered something for every listener, it's clear to see how Shown 1K has grown as an artist with each release.
Shown 1K's Stackaveli is full of diverse sounds and tempos, as he takes his audience for a ride around his life, from the "Crooked Smiles" to rocking "Dolce Gabanna," and trying to find "Closure" Shown 1K reflects life, hustling, providing for his family, and dealing with it all. 
The song that sticks out, accompanied with a visual, is his track, "Damaged Healer (Voodo Lady)", where Shown 1K comes through with the vocals singing and delivering bars, rapping about his daughter, having an absent father, and dealing pain, generational trauma, and so self-medicating. 
Shown 1K's Stackavelli is a beautiful and heartfelt project about life and pain, as Shown 1K deals with it all, holding nothing back. 
Be sure to tap in with Shown 1K on Instagram and Twitter @shown1k, as he is preparing to release four new projects, all finished and all TBA, so be sure to stay in touch with what he has coming next.
In the meantime, stream Shown 1K's most recent release, Stackaveli, below.