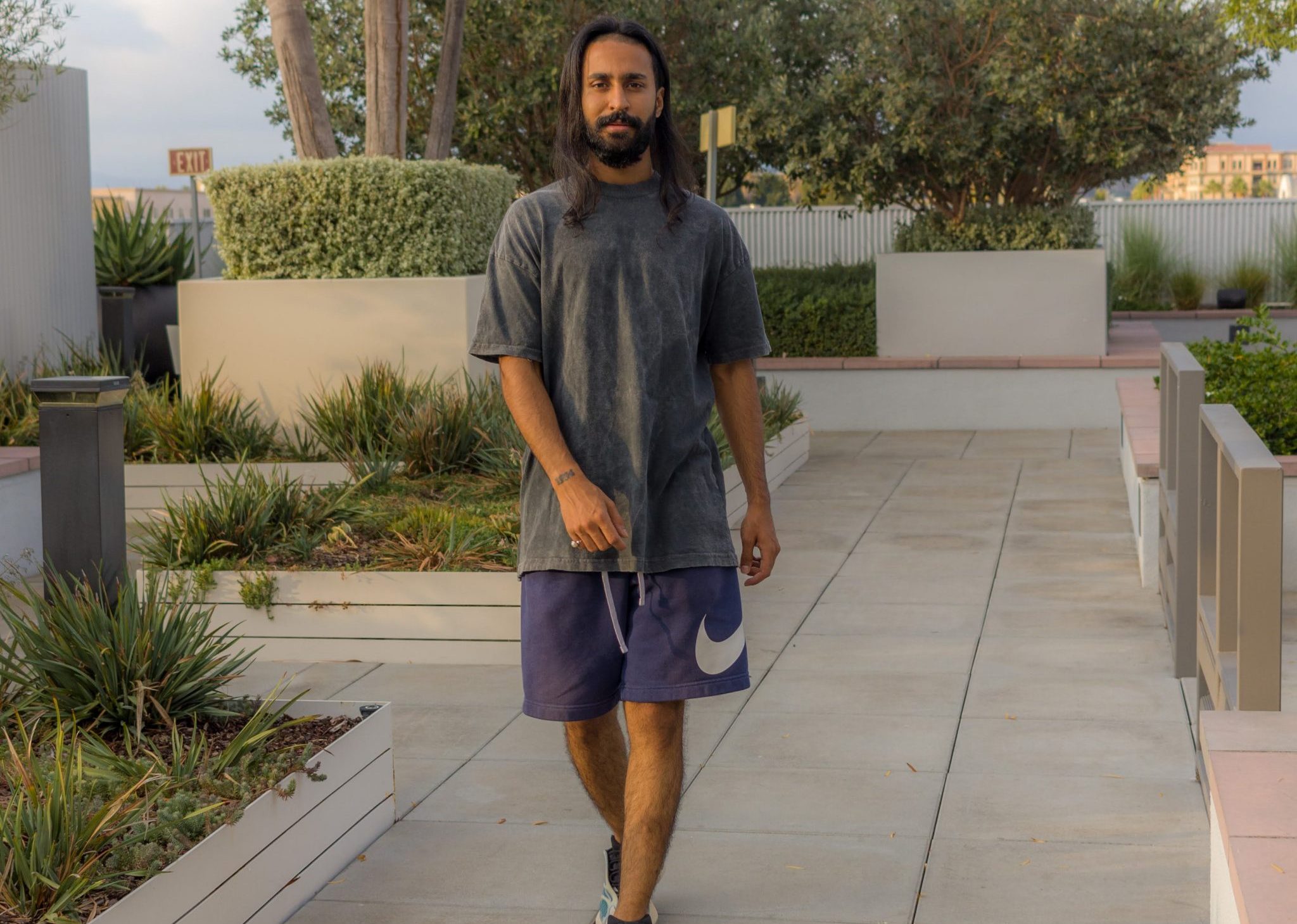 Shubham Parmar, whose stage name is Shabam, was born and raised in a middle-class family in India. It was never easy for him to choose music as a career as the Indian society is very narrow-minded and prefers their people to become either doctors or engineers. He was lucky to have supportive parents, but still always needed to earn his place when going into music. When in India, he experienced a very dark time for about 6 years. This was because he was trying to chase his dreams which were very different from what his society wanted for him. This caused him to feel very alone.
Music pulled him out of that darkness and helped him never give up on himself regardless of what anyone else had to say. He has relocated to Los Angeles and has been based there for 3 years now. His daily life is very busy as he is very motivated to make the most out of every day. He works, exercises, and then works on his music every day. He also values a work-life balance as that is how to keep a clear head.
Shabam started music when he was just 3 years old. He had a natural talent for music and once he learned to write, he truly fell in love with music. He is inspired by many artists including Freddie Mercury, Prince, Yebba, Jason Mraz, Simon & Garfunkel, Paolo Nutini, Bruno Mars, and Tori Kelly. He especially appreciates Tori Kelly for sharing his same values of being down to earth and true to herself.
These values shine through in Shabams music. He strives to send a message about his own growth through the hard times he has had. He wants to reach out to people who have forgotten to love themselves and encourage them to live life for themself. His journey has taught him one of the most important things in life is self-love and believing in your dreams and he projects this through his music. Shabam is currently independent and very hands-on with his music. He composes his own music and works with his producer, Katsuya Sezaki to perfect his tracks.
He released his first single "I Bow To You" on the first of October and is already working on his next release. Be on the lookout for his upcoming music as he anticipates his next hit being released in the next few months.
Stream Shabam on Spotify
Follow Shabam on Instagram here