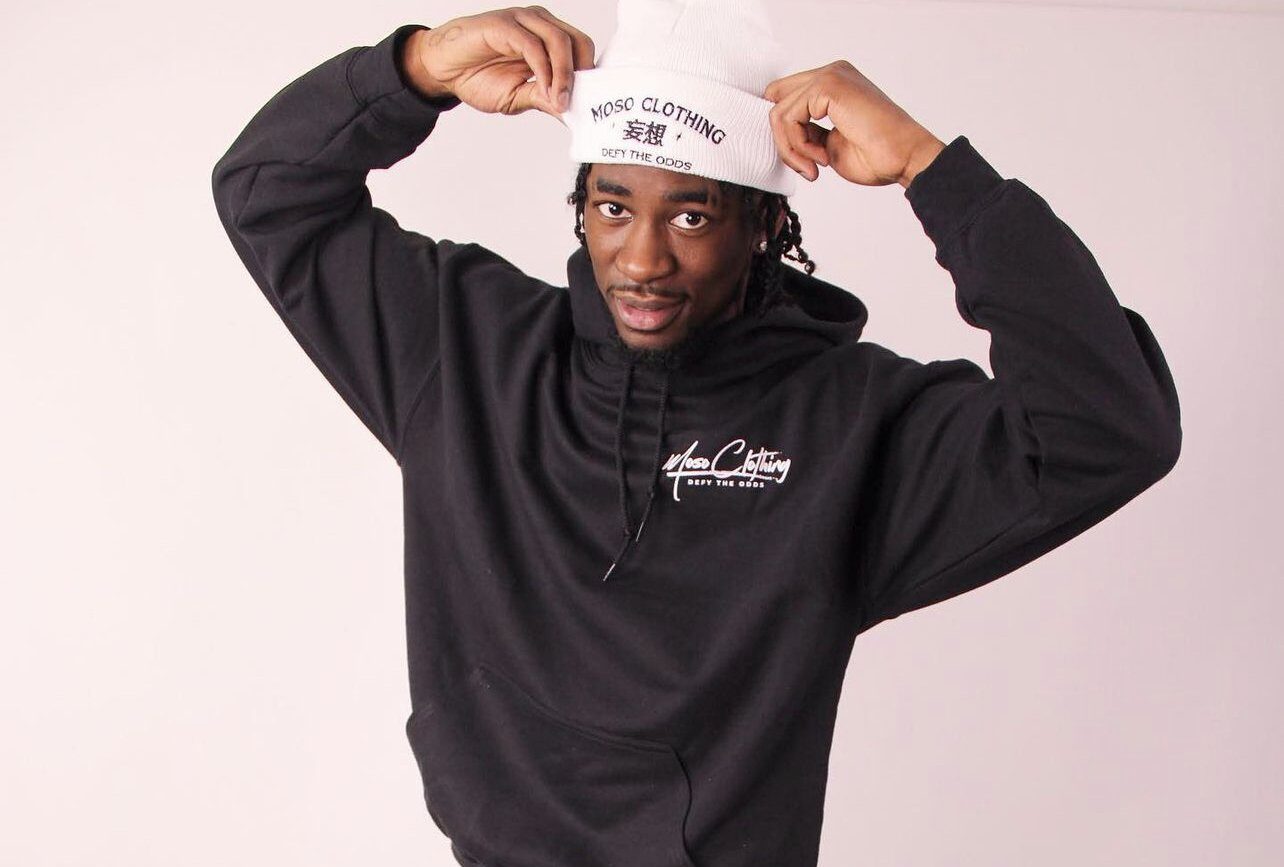 RJ Jen is a rising rapper hailing from Dayton, Ohio. The city has a musical history behind it, known for being the city of funk, which RJ says is both a reason for upliftment and a struggle due to a lack of support. In this interview, RJ Jen discusses his journey as an artist, his artistic influences, his work-life balance, and more.
One of the biggest lessons RJ has learned as an artist is the importance of marketing. He emphasizes that being in the music industry means knowing that it's 90% marketing and 10% talent. He also stresses the significance of consistency, advising upcoming artists to make music consistently, put content for new releases on every social platform, and keep fans updated on their releases. Additionally, RJ suggests that artists research everything online and don't be scared to ask others for advice. The most critical advice, he says, is to focus on yourself and not worry about everyone else.
When it comes to his biggest artistic influences, RJ names three artists: Ron Suno, Pop Smoke, and Dougie B. He admires Pop Smoke for making the biggest impact with NY Drill when he came out, and as the only rapper from Ohio rapping on the NY drill style, he sees a big impact of being something new to where he's from. Ron Suno, a comedian turned rapper, has taught RJ to have fun with making content and just be himself. Finally, Dougie B's energy in songs and music videos has made RJ comfortable with himself.
When asked who he would like to work with within the industry, RJ's top picks include Dougie B, Ron Suno, Dread Woo, Bobby Smurda, and Dave East.
Regarding his favorite track he's made thus far, RJ mentions DYT, where he talks about where he's from and what's going on. The message behind it is that no matter where you're from, you need to stay on point and watch out for weird activities. He wants to convey to his listeners that where he's from is a battleground, and there are a lot of people who will fake being your friend and set you up.
Success in RJ's eyes is having a great, solid, and growing fan base that loves your music. He believes that without them, you can't accomplish anything. Your support system plays a big role in your success as an artist. RJ does not believe the hip-hop community has a misconception about success.
RJ feels that art has helped him get through tough times, and he believes that it can help others involved in his life. For him, it doesn't matter what type of art it is, as it's peaceful all around and gets you through whatever.
RJ's style has changed slightly over time, as he tries to avoid sounding the same in each track. He pivots his style by listening to himself and practicing his rap technique. He tends to freestyle to different beats and over certain songs to see which style he likes best.
Regarding work-life balance, RJ says he is a busybody, and he works on music on the go and while he's at work. He tends to make songs at any destination he can but schedules studio time on his off days. He also spends time promoting his music and doing marketing.
RJ Jen is an upcoming artist with a unique NY drill style, bringing a fresh sound to Dayton, Ohio. He emphasizes the importance of consistency and marketing in the music industry, and his artistic influences have taught him to be himself and have fun with making content. RJ's success lies in having a great, solid, and growing fan base, and he hopes his work can help people get through tough times. To keep up with RJ follow him on Instagram.