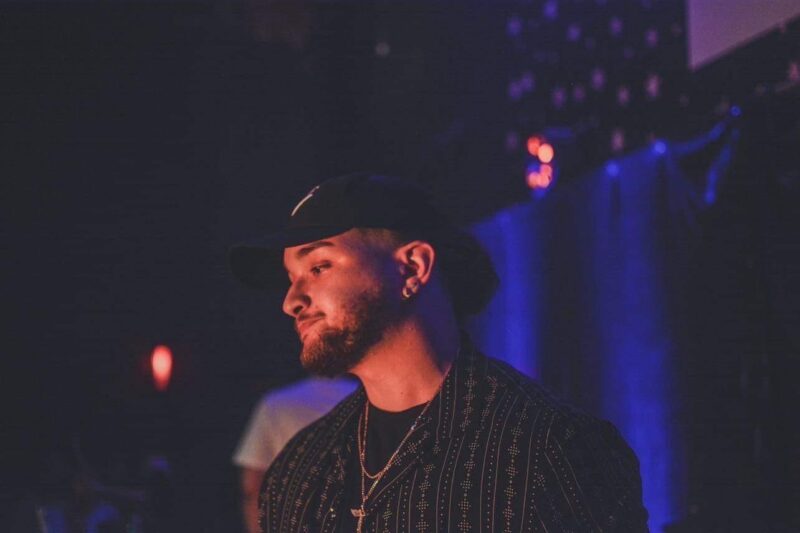 Rico Santino was born in Cleveland Ohio November 9th 1997. Rico spent most of his childhood playing sports, working out, listening to music and watching cartoons. When Santino was young his dream was to be a music artist as well as a label owner.
Rico Santino is 5'9 and weighs 200 pounds and is Puerto Rican African American Italian and Northern European.
Rico Santino is a professional HipHop and RnB artist that has been recording himself since he was 12 years old and has worked with many artist in his city such as Chip The Ripper and Ripp Flamez and producers all over the United States such as Dj Flippp, Treonthebeat, and Nikko Bunkin and many many more.
Rico Santino also has signed himself to his own record label Serious Sounds Productions that is a one stop shop for music marketing needs to visuals and brand promotions.
Rico has a catalog of 60 plus records and almost 2 million streams across all platforms.
Rico has also shared the stage with Chip Tha Ripper, Quentin Miller, Mark Battles and Bone Thugs-N-Harmony Rico also has done professional visuals for a lot of Dj's ,radio stations and famous acts out of Cleveland on his page Serious Visuals Such as Machine Gun Kelly and IHeartRadio personalities.
Rico Santino also has worked with and studied under well known videographer Sceneamatix who has worked with Doeboy ,Machine Gun Kelly and even Dwanye Wade.
Rico's future is very bright as he aims to change the narrative of the Ohio music scene by helping artist and brands get the exposure they deserve.
Rico plans to launch his label and sign artist as well as keep being one of the hottest artist in the state by dropping the most authentic sounds and visuals Cleveland has ever seen as he fights to bring balance back to the culture with his unique approach and sound.