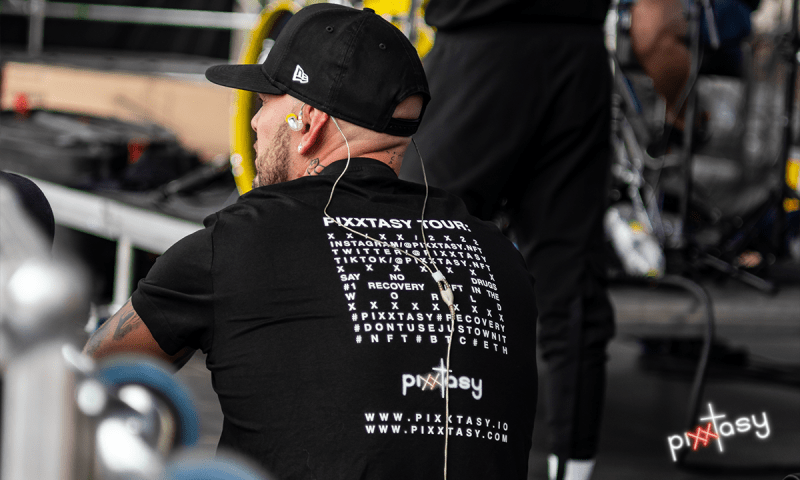 What is PIXXTASY?
PIXXTASY is the creation of Zoltán Egri, an anti-drug advocate who overcame many hardships through his two-year drug addiction. His dedication to the anti-drug cause, combined with cryptocurrency and blockchain technology helped him form this project in order to assist with funding drug recovery programmes and NGOs through the sale of NFTs.
PIXXTASY uses two catchphrases to make its goal memorable, these are:
"DON'T USE. JUST OWN IT." This pushes not using drugs whilst also holding and owning the NFTs.
"BE A HEALER" This tagline refers to healing and helping rather than dealing drugs.
Funds from NFT sales will be used to support charities, anti-drug campaigns and drug recovery programmes. Using $1,000,000 of the project's proceeds, PIXXTASY will support the work of 11 non-profit organisations and rehabilitation centres globally.
PIXXTASY's NFT collection will be minted on the 7th of September 2022. Those who wish to purchase one can sign up to PIXXTASY's whitelist which starts on the 31st of August 2022. Anyone who has signed up to the whitelist can be randomly selected and allowed to purchase one of PIXXTASY's NFTs. All of the NFTs will be limited edition and hand drawn by a professional artist, making them both more unique and desirable in comparison to mass produced NFTs.
Who are BSW?
BSW are a hip hop group from Hungary with an average viewership of 20 to 30 million. They have been making music for over 12 years and have collaborated with other famous Hungarian artists such as Berkes Olivér and Tankcsapda, the latter amassing over 3 million views in 2 weeks on Youtube.
BSW is a 2-person rap group with the addition of a DJ, the two main members are Gábor Ferenczei 'Gaben' (lyrics & rap) and Mátyás Sziklai 'Meklód' (lyrics, rap & musical choreography).  They manage to divide public opinion, show off with expensive and flashy cars and voice their opinions; all while excessively using profanity within their music.
The duo founded BSW in 2006 when they left another group due to disagreements. Originally planning to record a few songs together, but they soon found that their good teamwork and success in the industry led them to work on a full-length album under the name BSW.
When BSW began making music, rap was not a mainstream genre in Hungary, meaning it was difficult to become popular. They worked hard to gain a following and become a part of the rap subculture at the time.
The duo spoke about how they feel BSW is more of a music label rather than just a band as they have their own graphic designer, an editor for all of their posts and only around 20% of their work is producing music.
BSW are currently touring throughout Hungary and attending events until the 24th of September 2022 and even further on!
BSW are working together with PIXXTASY to help spread the word about problems caused by drug addiction while also working to promote PIXXTASY and its ideals. BSW are supporting PIXXTASY by bringing together crypto, music, NFTs and PIXXTASY's anti- drug goal.
Our social media links:
Twitter: pixxtasy
Instagram: https://www.instagram.com/pixxtasy.nft/
Tiktok: https://www.tiktok.com/@pixxtasy.nft
LinkedIn: https://www.linkedin.com/company/pixxtasy/
Discord: https://discord.com/invite/KKgWGuWgZR
Website: www.pixxtasy.io
Linktree: www.pixxtasy.com