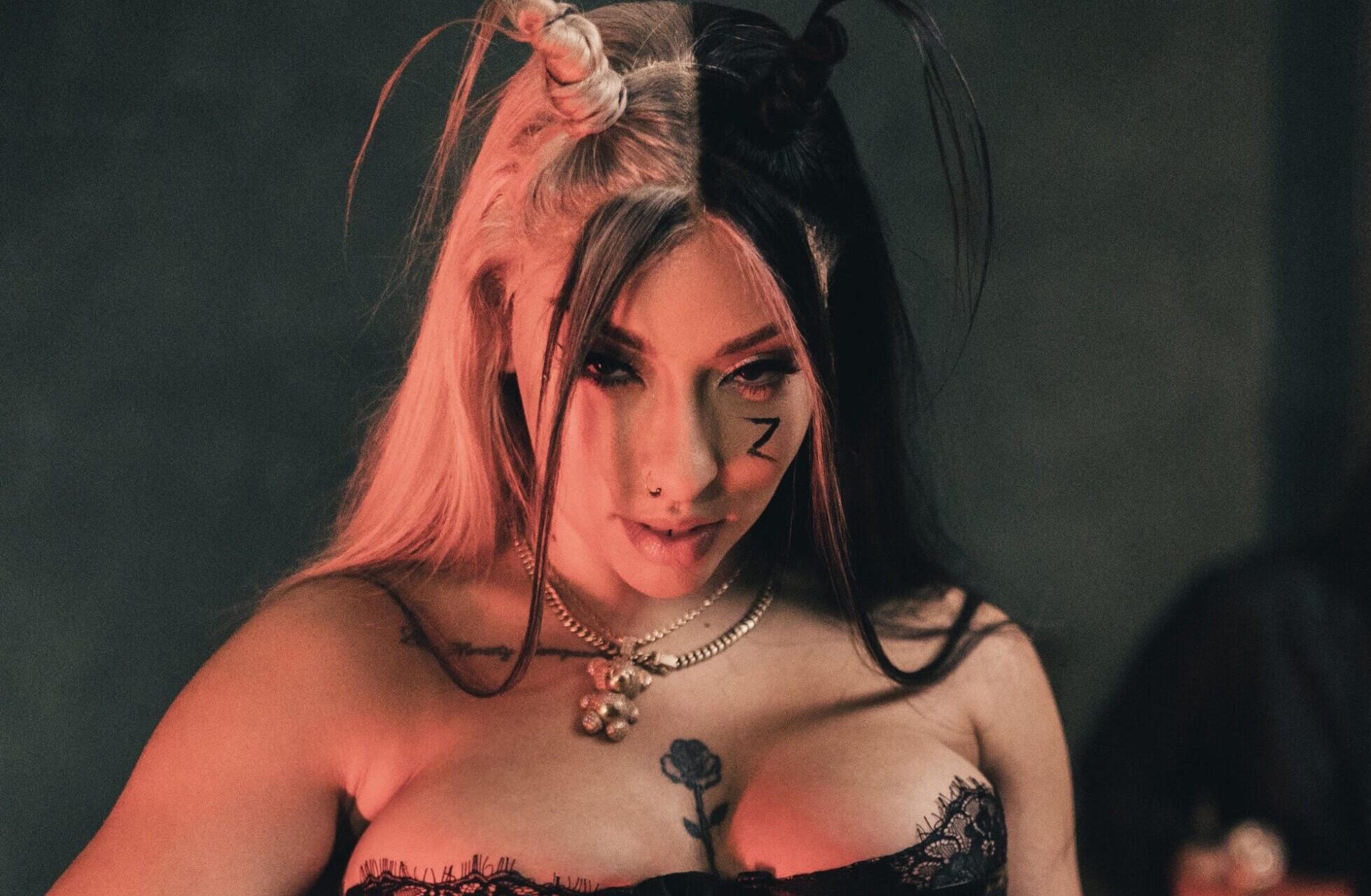 NINA JVNE is someone you should know. She offers high-energy riffs, soulful vocals, and rich harmonies to all the music she puts out. The result is "Trappin" – an authentic pop-rock experience that showcases her vocals and ability to carve her own lane + stay her own path. For the new record, NINA JVNE recruited Canadian rapper Yung Tory to help deliver the message on the track.
"The track itself is mainly about not caring what others have to say or do to you," NINA JVNE said in a recent interview. "People suck so you just gotta keep it pushin."
She's been making a name for herself in the music industry from when she released her first track "How It Goes," which came out when she was 15. As a self described "deep thinker who lets complex questions and thoughts guide her music," NINA JVNE endured an unimaginable instance of violence, trauma and darkness at a young age. However, she overcame these things through using music as an outlet for her emotions.
NINA JVNE's artistry and passion is clear to see with every release. Every single that releases showcases growth and displays new skills that differ from the previous release.
"My tracks all have very different vibes and I love to tap into all different types of genres making me a very unique and versatile artist," she said. "Anyone who has an ear for music will be able to appreciate any music I make. Although my music itself varies, I do have a unique and distinctive voice."
NINA JVNE credits her musical career influences to her early days in church and listening to dancehall, early 2000s hip-hop, and R&B music that her mother enjoyed.
"One reason I'm passionate about music is simply because it is such a cool art," NINA JVNE explained. "Putting together these patterns within the beat, the melody, the lyrics and everything else in between is just so cool to me. Life inspires me. I inspire myself. There are so many little things in this life and would to absorb and think about that we can relay it into the music we make or listen to."
"One of my most proud moments would either be getting to work with amazing artists such as TV GUCCI, Yung Tory and Ioanna or getting to create these amazing visions through music videos such as the SPEND IT music video and TRAPPIN music video," she said.
The music video for "TRAPPIN" ft. Yung Tory is out now, be sure to check it out below.