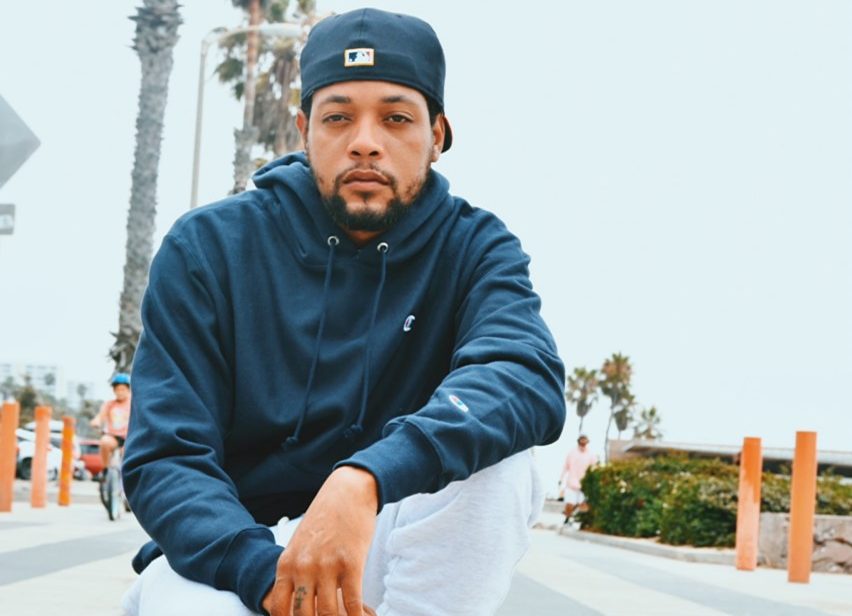 New Jersey rapper, Cruch Calhoun, releases "LOCO 2", a 14-track sequel arriving two years after the original mixtape. The project features collaborations with two of the hottest MC's from the East Coast— Dave East and MillyZ, along with emerging R&B crooner Steven Young and poet Arsheen, with production by Kamillion along with DerrickOnTheBeat, Triple A, Rich Icy and Ditty Broker.
The project showcases Calhoun's naturally smooth delivery of introspective rhymes that effortlessly glide over bass-heavy yet mellow, soulful beats as he tells personal stories of love, loss and street life.
"LOCO 2" is Calhoun's most anticipated project yet. He shares street tales with his signature smooth and laidback delivery, thoughtful and introspective rhymes, sharp lyricism with precision production. The project is best described in his lyrics from one of the standout tracks 'Amazing': "Life of a gangster / Life of a father / Life of a artist / Look at these pictures I'm painting / Life of GOAT / Life of a LOC"
Calhoun has a knack for storytelling, and like every great poet, he draws from his real life experiences painting a picture within his bars that demands repeat listens to thoroughly analyze all the metaphors woven into each track.
Calhoun maintains a low-key and somewhat mysterious image, prioritizing his art over self-promotion, saying "you either f*ck with me or you don't." But despite his elusiveness, he has steadily built momentum over the past couple years, establishing a loyal fan base and earning the opener spot on Dave East's international 'Survival' tour in late 2019.
His wide array of talent has allowed him to make great progress thus far, and it is only a matter of time before the industry catches wind of his name. Listen to 'LOCO 2' below and share your thoughts.
Cruch Calhoun is an independent artist who grew up in New Jersey, on the outskirts of New York City. He first started writing lyrics at the age of 12, but didn't release his first mixtape until 2015, The Other Side +. He's a prolific artist, dropping multiple projects each year, finally attracting the attention of one of New York's hottest MC's Dave East, resulting in multiple features on his projects in the past few years and in 2019 Calhoun signed on as the opening act for East's international "Survival" tour. Most recently Calhoun opened for East's Karma 3 tour in fall 2021. Calhoun is a lyricist above all, he tells stories of loss, becoming a father, his past life on the streets and now his daily life touring, recording, and creating. He is dedicated to his craft, the artistic and poetic side of rap, and prioritizes that above all else.
Connect with Cruch Calhoun on social media for updates on new music, videos, and more; @Cruchcalhoun