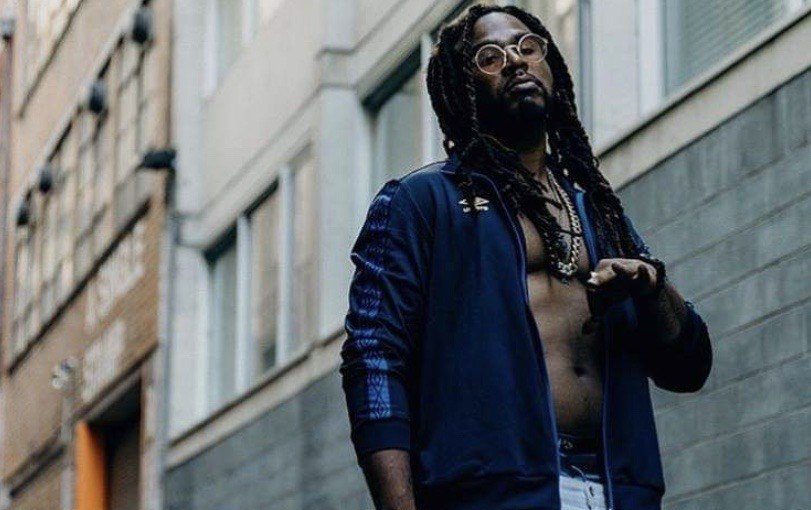 Harlem, Stand Up! Meet Hip Hop Artist, Actor, Producer, and filmmaker Isaiah "Josiah Hotwire" Wallace as he continues his epic journey creating a legacy in entertainment. With nearly 2 decades of experience in the industry, Josiah Hotwire is poised to set the summer on fire with his new project, "Gare Centrale." Produced by the legendary Nicolas "Nyckles Productions" Wathieu, GARE CENTRALE is a collaboration with Howard "HarlemZone" Fickling that is definitely a banger for the ages. Loyalty is like Luxury, Snake Ni66as love Company, Look inside the Eyes of A Killer that Murders for Free….. "Gare Centrale" is a real Harlem anthem that slaps with on-time punchlines and metaphors that would make the average MC run for cover.
With 2022 at the midpoint, Josiah Hotwire is on a mission with two film projects, playing (Hector in PSYCHO6, and Hollywood in the series AMRAK).  Both projects are set to be released later this year, which will add to his acting career. In 2019, Josiah Hotwire was cast in the film "Strive" which featured Danny Glover, and the controversial film "Cracka" in 2020. In addition to film projects, Josiah Hotwire has his NFT line in production as well as his signature Merch on the way.  By no indication does it seem likely that Josiah Hotwire will take time off; he recently announced that he is in the lab working on the follow-up to his CANT TAKE ME DOWN 2 project. The project will be released as a mixtape and album, CANT TAKE ME DOWN 3&4.
Josiah Hotwire, initially broke onto the entertainment scene through his work with Smack DVD, where he found his passion for filmmaking. Josiah Hotwire has worked with various television networks & dvd companies, producing for the likes of SMACK, MTV, ALL ACCESS, THE SOURCE, BET, and NSGTV. Josiah Hotwire has produced interviews and has catalogs of various of footage with celebrities like SNOOP DOGG, TWISTA, DIPSET ,BUSTA RHYMES, M.I.A. and more. Known as a prominent mc, Josiah Hotwire is considered a hip hop educator with an unbelievable skill of freestyle that he has displayed at Hot 97 Summer Jam in 2008, as well as the infamous Hip Hop Subway Series Freestyle Viral Video. Josiah Hotwire has freestyled for Jay Z, and has recorded with Philly Freeway which led to the two recording.
In addition to being a emcee, Josiah Hotwire has performed internationally on tour, blessing the stages in Paris, France in 2010 (Moses is Black Tour), Canada in 2012, Sydney, Australia in 2014, SXSW in 2015, and Melbourne and Sydney again in both 2016 & 2017. Europe, Toronto, Paris, France and Canada. In 2020, Josiah Hotwire released a Group record under "BLAKK Beatle GVNG " called "Heaven Knows". The video went viral with over 80,000 YouTube views in the first month.  Shortly after, Josiah Hotwire released  his solo singles 2021 "NO DRUM" & the club favorite "I LOVE IT" which still to this day, is a known anthem, turning up clubs on the east coast and spreading.
Today, JOSIAH HOTWIRE is focused on taking his brand, music, and visuals to the next level through his Can't Take Me Down projects and album branding.