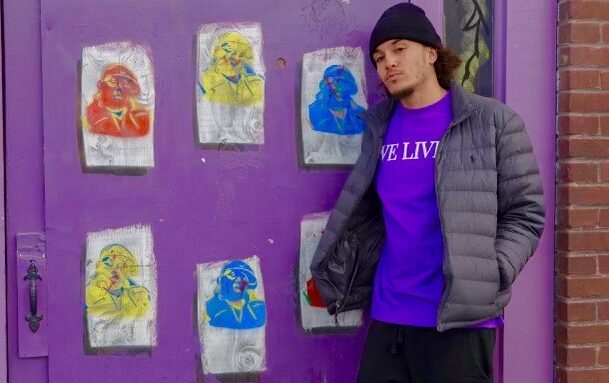 Zai Johnson is an up-and-coming artist from Reno, Nevada. He is a multi-talented individual, working as an engineer and producer, as well as owning his own record label, We Livin LLC. His music career began four years ago, when he was at a low point in his life. Through soul-searching and purpose finding, he discovered that music was his passion, and it has since brought him enlightenment.
Johnson's goal as an artist is to spread the right messages to the youth and future generations to come. He is also driven to develop and sign artists to his record label. His ambitions are high, as he hopes to win multiple Grammy Awards in various artist categories, as well as earn the RIAA certificate of diamond as a solo artist and producer.
One of Johnson's proudest accomplishments is becoming a three-dimensional artist in producing, rapping/singing, mixing, and mastering. However, his biggest obstacle was overcoming doubt and doubters. He believes that small minds tend to suppress dreams, but the power of belief is stronger than doubt. Once he believed in himself, no outside forces could stop him.
Johnson is grateful for several things in his life. He thanks God for his everyday living and his mother, who has worked tirelessly to protect and provide for him. He hopes to retire her someday as a way of saying thank you. Johnson's brother Chris, who passed away, was a real and genuine supporter of his music. He is the reason why "We Livin" is so special to Johnson. The phrase was said by Chris during their last time together, and Johnson can feel his energy, support, and push from the other side.
In addition to his musical talent, Johnson has many fun facts about himself. He has an associate's degree in nuclear technology and enjoys playing the piano and guitar. Johnson also likes to box as a hobby, and he was a three-sport athlete in football, basketball, and track. Finally, he loves to travel and experience new things.
In conclusion, Zai Johnson is a talented and multi-dimensional artist out of Reno, Nevada. He has a passion for spreading positive messages and developing new artists. His ambitions are high, and he hopes to win multiple Grammy Awards and earn the RIAA certificate of diamond. Johnson has overcome many obstacles to get to where he is today, and he is grateful for his family and God. With his unique talents and dedication, it's no wonder that Johnson is quickly becoming a notable name in the music industry.
Instagram: ZaiJohnson0021
Website: https://welivinproductions.com