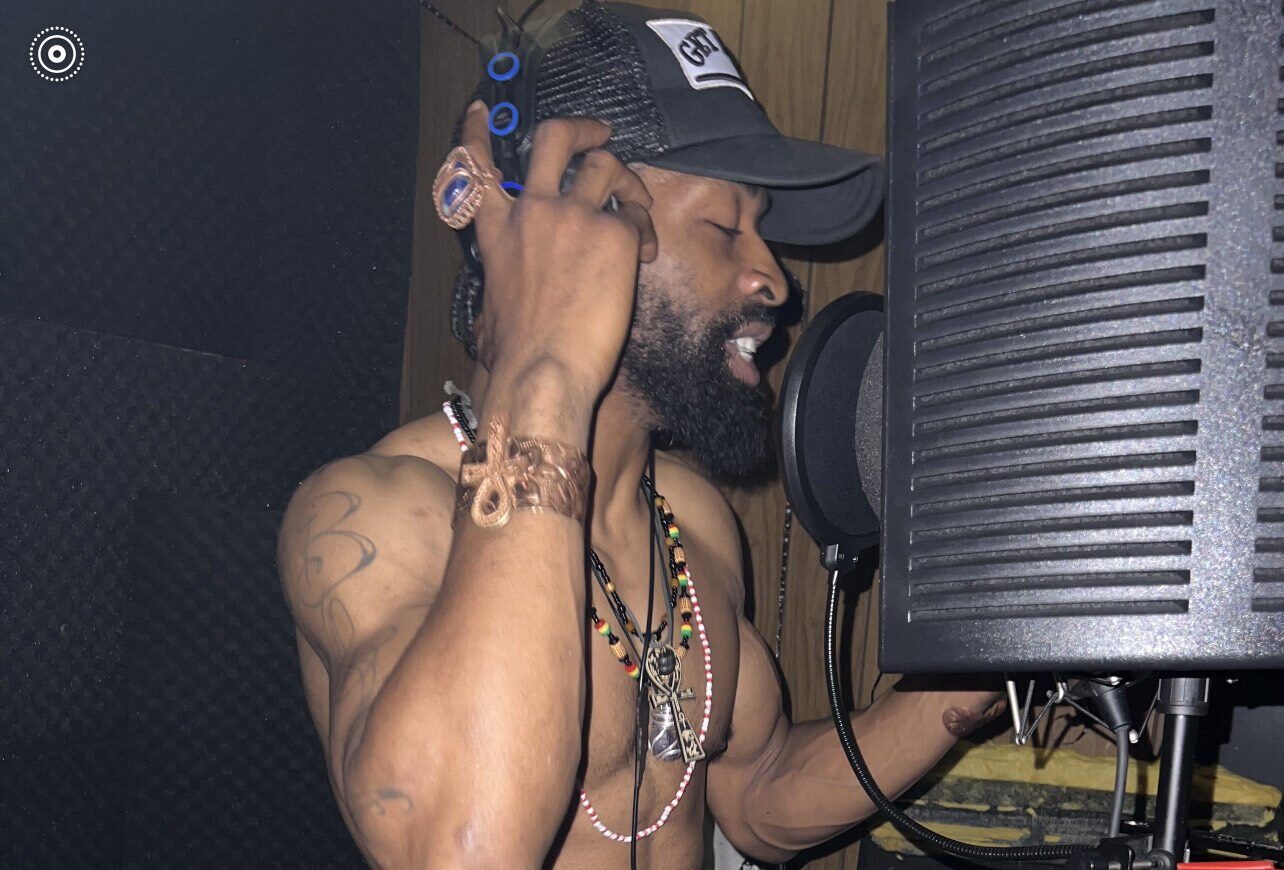 Meet Heru, an artist who is bringing a totally new energy to the music industry. Born Jermaine Rose, Heru has always had a passion for music and helping others. According to Heru, "I carry an energy of Compassion, Truth, Creation, and Destruction, also I embody the Godly Consciousness". Heru is a high vibrational artist who decided to make Hartford, CT his home.
As a young man, Heru battled with many things. According to Heru, "being ignored is why I became an artist to give Power to my Voice". Heru's art is the essence of his truth, it allows him to embrace his consciousness while inspiring others. He claims that his music is not for rap fans but for individuals who want to hear the truth.
Heru's first album, "Divine in the Trenches" started the tone for his career in music. With Sequential Rhythmic Expression of Truth and Love for himself, and the Gods & Goddesses of his Culture. Last year Heru competed in Florida at the Coast to Coast Competition and he even advanced to the $50,000 championship round. Heru claims that he must go to the extreme to display that the black culture is dying from the Inside Out.
Heru is also the Founder of "Gr8vine Entertainment". Everything Heru does is for the Now & Future, sustaining life within his Starseeds, and Culture also "Nurturing the Health of the Melanated Culture back to there Natural State". Heru's Gr8vine Entertainment has music on all platforms (Youtube, Pandora, Apple Music, Spotify, Etc). Heru has two singles that fans are anticipating g now called "HLT" and "Overstood". Heru is most notably known for his community activism, for more information follow Heru on Instagram at @maine_heru_rose.