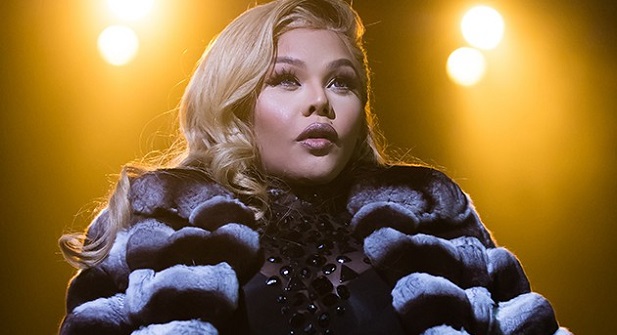 Queen Bee finally set a release date for her long-awaited album.
Lil' Kim will officially make her return on May 17 with her fifth album 9 after 14 years since she last unleashed an album.
She made the announcement during a performance in Atlantic City over the weekend. "Fuck it, while I'm here, May 17, 9 the album," Kim told the crowd. "It's my fifth album. I got some shit for y'all."
She also confirmed that the project will feature a collaboration with Rick Ross.
Peep the moment…
https://twitter.com/SEAN_THE_FINALE/status/1109828143089680384
Lil' Kim released her new single "Go Awff," Last month, for which a video is expected to debut soon.
Kimmy's singles haven't been rousing us much, but the prospect of an album (after this long) does. Here's hoping she delivers.