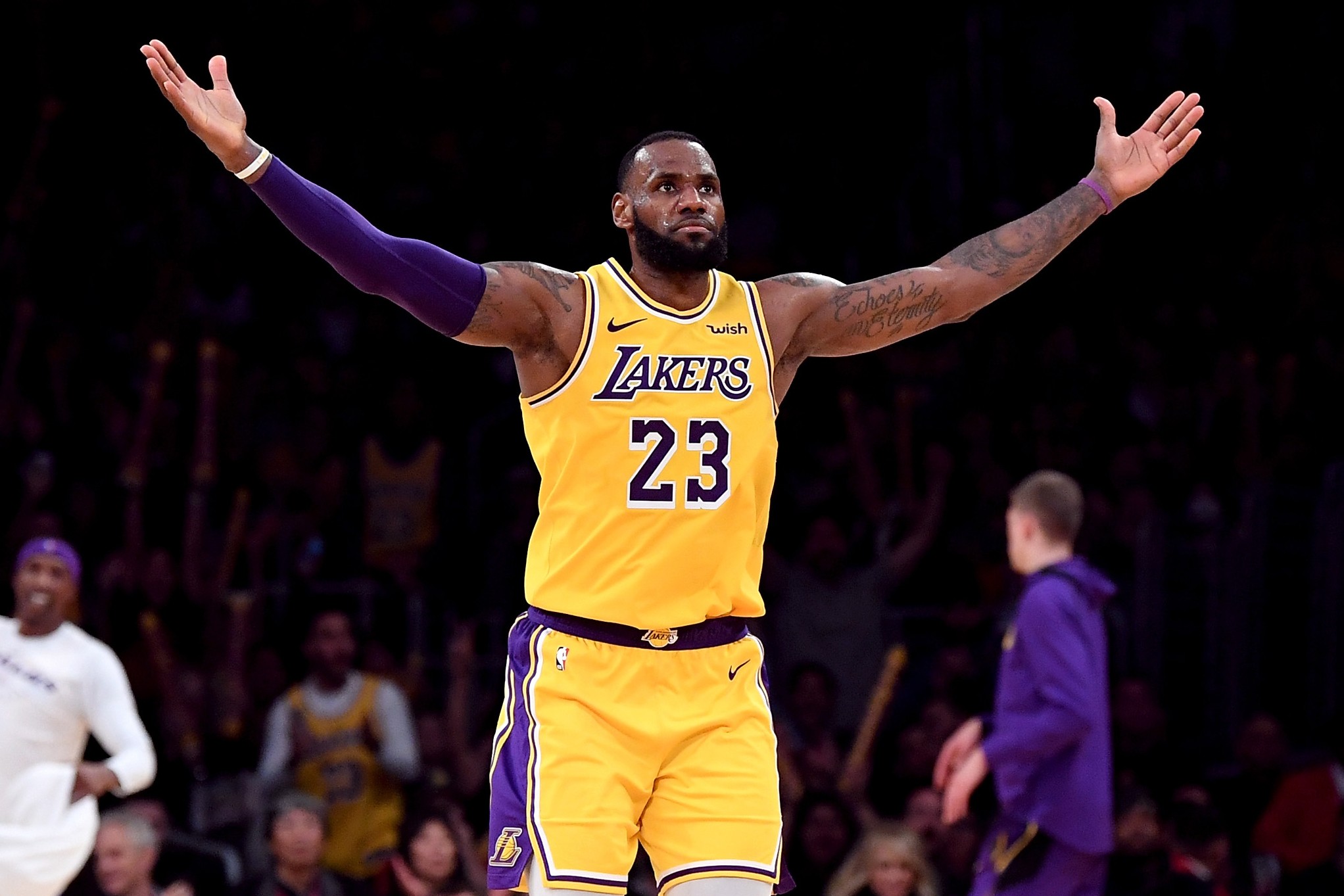 UPDATE (September 11, 2019): Following the announcement earlier this month that Lebron James had applied to trademark "Taco Tuesday," the United States Patent and Trademark Office has officially shut down the athlete's request.
According to Josh Gerben of Gerben Law Firm, the office argued that the phrase cannot "function as a trademark" due to it being a "commonplace message." Gerben also pointed out that a trademark for "Techno Taco Tuesday" is already in place, with an Illinois-based company named Taco Tuesday, Inc. also disputing the trademark application because the restaurant "specializes in taco sales." You can check out Gerben's full legal analysis of the decision below.
James' company, LBJ Trademarks LLC, initially hoped to use the phrase for a variety of "online entertainment services" including podcasts, social media posts, and more, causing a viral social media stir earlier this month surrounding the popular food phrase.
The USPTO has refused the TACO TUESDAY trademark application filed by Lebron James' company LBJ Trademarks, LLC.

The refusal, issued at 6:26 PM today, finds that TACO TUESDAY is a "commonplace message" and therefore fails to function as a trademark.#TacoTuesday

My analysis👇 pic.twitter.com/eKcW2l1CnH

— Josh Gerben (@JoshGerben) September 12, 2019
ORIGINAL STORY (September 1, 2019): LeBron James has been taking to social media to post videos of his "Taco Tuesday" celebration that he has with his family along with other special guests. Some of those guests that pulled up included Anthony Davis and more. Now, James is looking to file a trademark for the phrase.
A lawyer revealed via Twitter that LeBron's company LBJ Trademarks LLC filed a trademark for Taco Tuesday as he intends to launch a podcast under the same name. The application said that James was seeking the rights for "advertising and marketing services provided by means of indirect methods of marketing, communications, namely, social media, search engine marketing, inquiry marketing, mobile marketing, blogging and other forms of passive, shareable or viral communications channels."
While this is not the first time James has shown the world his love for tacos, it does prove to be an interesting direction for him as he ventures in businesses outside of the sport of basketball.
Do really people care about LeBron filing to trademark "Taco Tuesday?" Perspective: I've been on Twitter for 10 1/2 years. I have never had more than 100,000 votes on ANY TOPIC. Until now… pic.twitter.com/rkokgcjfmY

— Darren Rovell (@darrenrovell) September 1, 2019
A company owned by Lebron James, LBJ Trademarks LLC, has filed a trademark for TACO TUESDAY.

The filing indicates Lebron intends to continue offering his popular 'TACO TUESDAY' posts on social media and launch a podcast under the name.

My analysis 👇#TacoTuesday pic.twitter.com/lXFwIEy4Py

— Josh Gerben (@JoshGerben) August 31, 2019
JUST IN: LeBron James leaves no potential business opportunity on the table. Over time, he has sought to own "Taco Tuesday." He has now filed to trademark the phrase for social media posts and a show of that name. First discovered by @JoshGerben pic.twitter.com/IXNduvilzR

— Darren Rovell (@darrenrovell) August 31, 2019