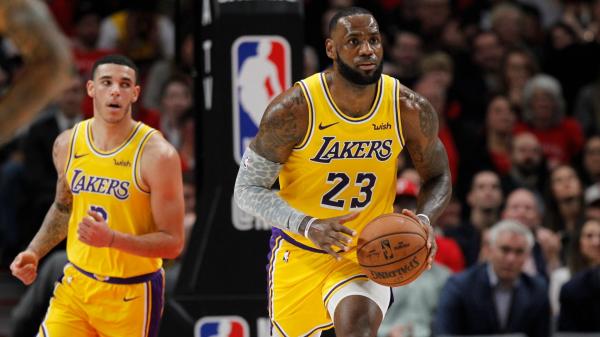 LeBron James Drops 26 Points in L.A Lakers Debut
All eyes were on the Los Angeles Lakers last night as LeBron James made his debut in the purple and gold against the Portland Trail Blazers.
The new version of the Lake Show didn't look bad across the night, but there's still some holes in their team. Not only do they need to knock down their shots when open (the team went 0-12 from 3-point range in the first half), but they need more size up front. They were also dominated with shots that were uncontested, as the Blazers hit 65 points in that category.
James electrified the crowd throughout the night, though.
From the back-to-back dunks in transition to start the game, to the fancy passes and playmaking alongside the Lakers young core.
Of course, there's still some things to work out, but L.A. showed potential.
LBJ finished with a double double, scoring 26 points, bringing down 12 rebounds and dishing out 6 assists in the loss.
Truthfully, the team could have beat the Blazers on the road, but some defensive lapses and missed shots prevented them from doing so. Rajon Rondo looked good leading the team and players like Josh Hart and Kyle Kuzma off the bench gave them a spark.
James will make his STAPLES Center debut against the Houston Rockets tomorrow.