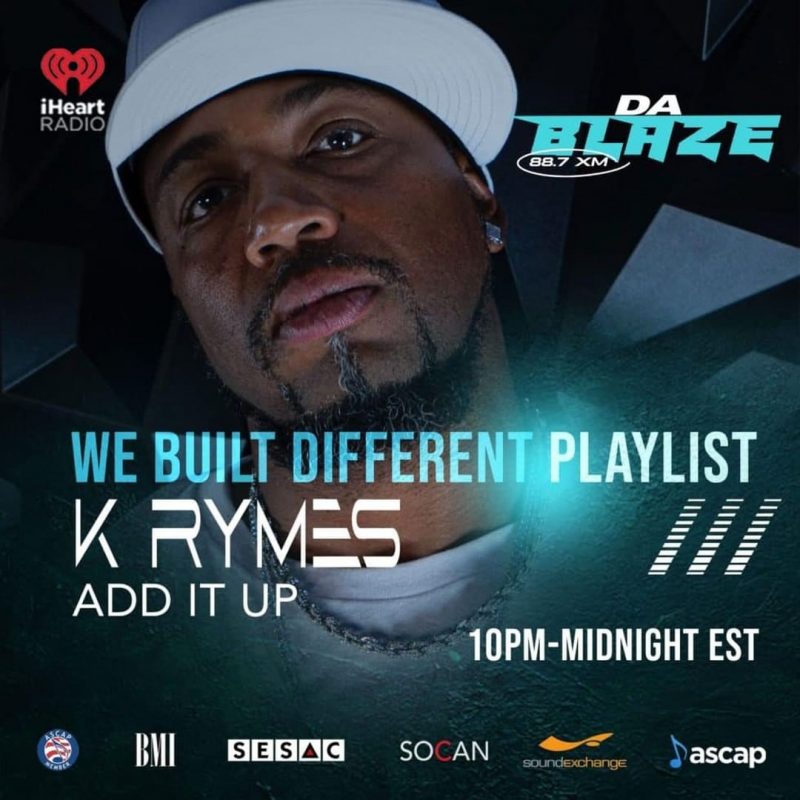 K Rymes music enters the iHeartRadio market.
K Rymes's hustle continues to pay off in 2021. K Rymes's life's mission was established at birth. Being born into struggle, poverty, drug-infested street corners, unconditional family love, and Hip-Hop. K Rymes's passion for music is unparalleled and connects with people's souls.
K Rymes music illuminates calculated rage, musical genius, animal ambition, and epic Hip-Hop energy. K Rymes music echoes youth culture's dreams, pain, and visions. K Rymes's ultra-diverse music catalog infused with the soul of Houston creates a unique listening experience.
K Rymes track "Add It Up" lands on DA BLAZE 88.7 XM Miami powered by iHeartRadio.
K Rymes latest commercial release, "Add It Up," reflects the rich Hip-Hop culture of Houston. "Add It Up" embodies the hustler spirit in every young person pursuing their dreams. "Add It Up's" deep basslines, legendary storytelling, and K Rymes natural-born swag give the track its mainstream significance.
K Rymes God-given ability to transform street dreams into lyrics of aspiration makes his music universally unique. K Rymes track "Add It Up" caught the attention DA BLAZE 88.7 XM Miami on iHeartRadio. DA BLAZE 88.7 XM Miami immediately felt the connection between K Rymes's vision and their listening audience. K Rymes hustle and flow continues to pay dividends in 2021.
K Rymes linked his brand with RADIOPUSHERS to form a digital interactive partnership.