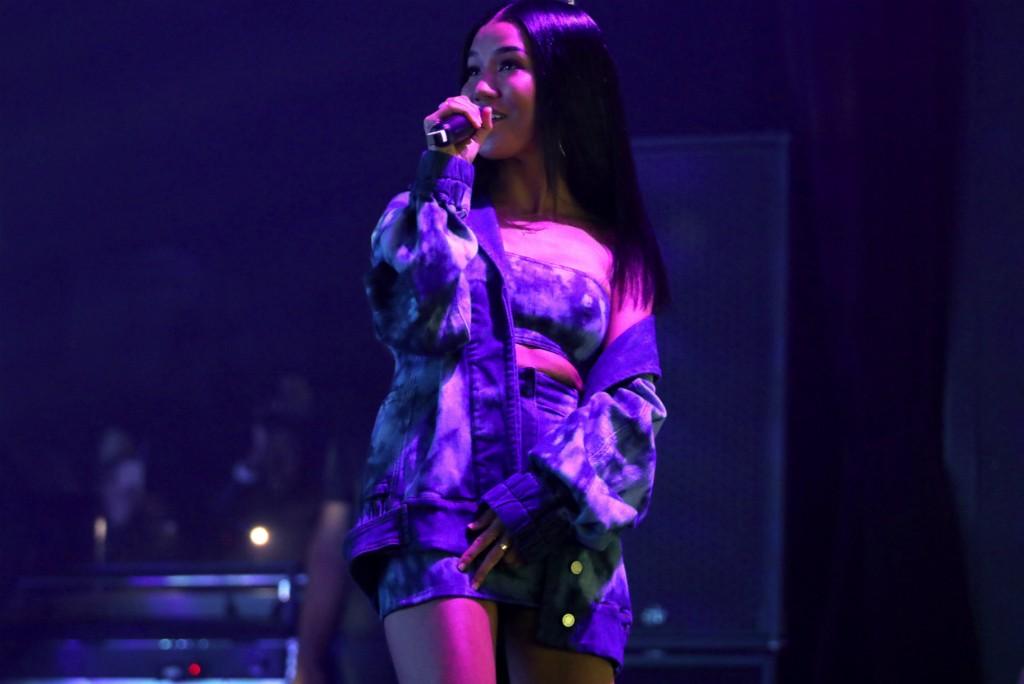 Jhene Aiko released her much-talked-about single and video for "None of Your Concern," which addresses their relationship and breakup.
"I was traumatized and suicidal / Sick and tired, I am not to blame," she sings, while Sean boasts about pleasing her in the bedroom: "I made you cum nine times in one day."
You can take a look at the music video for Jhene Aiko's new single and collaboration with Big Sean, "None of Your Concern," below.
Jhené and Sean broke up last year, but remain friends. In May, Jhené dropped her "Triggered (freestyle)," which many believed was about her ex. "I know you all love the drama and would like to think everything i do or say is about him, but i've been through plenty of other things and situations that i pull inspiration from when i sit down to create a song," she said.
Both artists have new projects on the way. Jhené is working on the follow-up to 2017's Trip, while Sean is readying Don Life, his first solo album since 2017's I Decided.