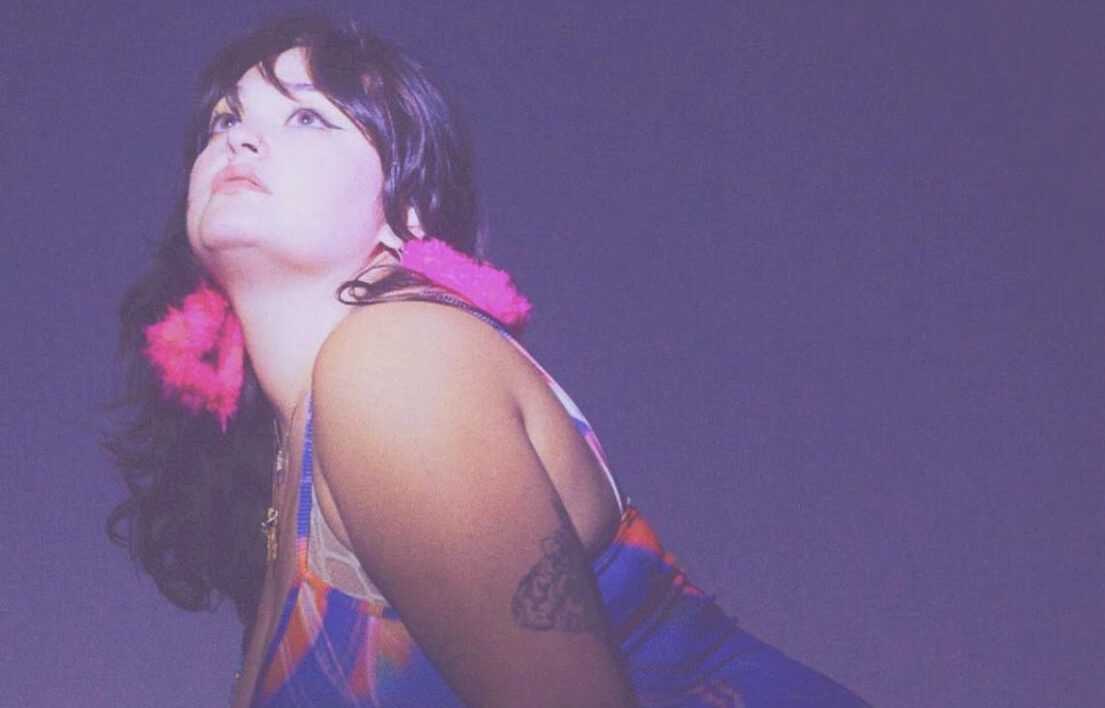 Izye's latest EP "F**K BOY$, GET MONEY" is a mixtape that blends heartbreak, self-love, & bad bitchery at its finest. The EP got released under the label UDONTKNOME on 28th November. It certainly proves the artist's true color of love for hip-hop with a display of talent as a singer, songwriter, rapper, and producer.
"F**K BOY$, GET MONEY" is just over a 21-minute banger that features seven tracks. Three of these tracks drip, fwmf, and your girl got released earlier as singles. Also, there is a stunning music video for "drip" that got released just a week before the album release. The music video created hype for the young artist making her a performer in the entertainment business.
The album starts with the track "bad 4 me" with an engaging vocal performance along with the haunting background music composition. It sets the environment of the whole album. When you enter to listen to the second track "pattycakes" you will feel the flow of music like both the songs are connected.
She delivers her lines with such strong confidence and comfort that it nearly seems like you are hearing her unrestrained thoughts and deepest wishes. The third track "drip" is probably the most brilliant song in this album. This KundoCrankin-produced track engulfs you in a beat that combines conventional rap elements with R&B inspiration. At the beginning of the song, soft water drops can be heard playing through the speakers along with an electric yet gentle techno tune. Izye demonstrates her versatility throughout the song including a quick-paced, energizing string of bars that ups the excitement at the end. Izye was inspired to write "drip" from one of her favorite Kehlani songs called "water".
The album's trap rhythms move along beautifully and without much fanfare, enhancing Izye's racy and sexy vocals. Musically, it is quite simple and well-crafted.
Los Angles / Hollywood-based multitalented artist 21 year old youngster Izye is actually from San Francisco Bay Area. She got her talent and passion for music from her family as her maternal grandmother was an opera singer at The Met in the 1950s. Izye was a total musical theatre nerd and listened to a lot of soundtracks at her earlier ages.
But, it was Arian Grande's album "Dangerous Woman" that opens the door to Pop, R&B, & Hip Hop when she was in high school. Later Izye moved to LA and started music school but got out after just two years as it was mostly online and took the fun out of her passion for music.
2 weeks after dropping out Izye met her producer Kundo as a DoorDash order at the restaurant she worked at and moved to the music industry. Her first featured track "complicated" from Will Grey got out when she was just seventeen. In September 2019 she released her first single "24 Hours" with Will Grey and Sam Trenton.
Izye is the ideal fusion of her influences, Ariana Grande, Tinashe, JoJo, and Kehlani, with a silky R&B sound and hip-hop flow. She just started her career in the hip-hop industry and has already proven her talent. With great compositional bangers like "F**K BOY$, GET MONEY" she is moving forward catching attention, and will emerge as a big icon in near future.
Listen to the EP on Spotify:
https://open.spotify.com/album/69kH4W1tf3hyXiX8CVv8Yi
Learn more about Izye on her website:
Follow Izye on Instagram: