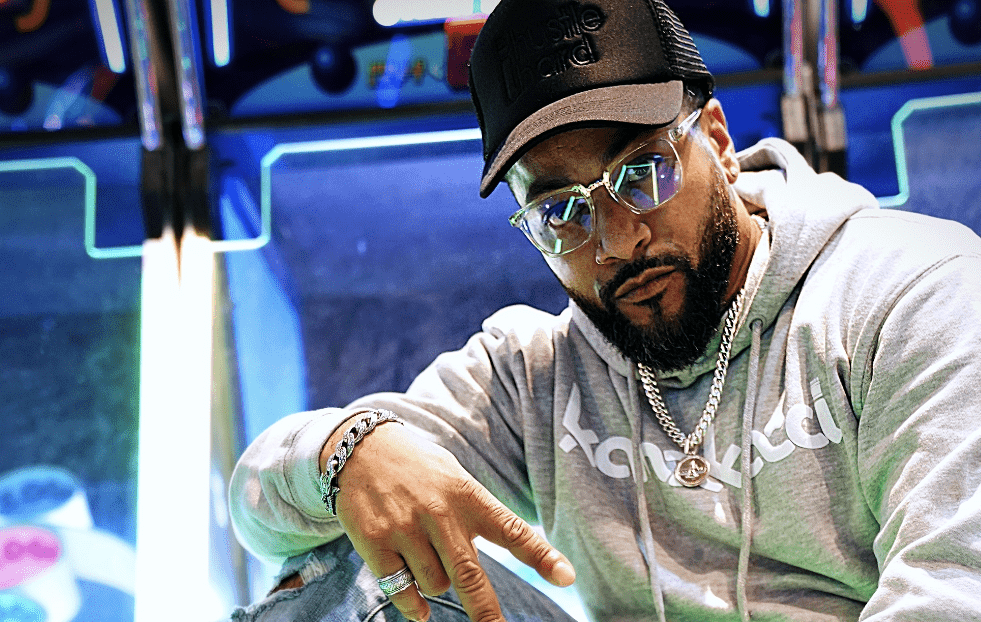 Ricci Bamboo has always been blessed with the gift of music. He has made it his mission to polish his gift and bring his art to the world. While blending meaningful lyrics with a melodic flow, this artist perfectly offers an impactful new track called "The Switch" to listeners, in a short-form video,  and it sets the tone for how Ricci Bamboo is coming this year.
"The Switch" underscores the message of standing for one's beliefs, going against the grain, and being united as a society. It brings a unique realism to the table while building on actual conversations and real-life events. Ricci Bamboo found the perfect way to deliver this heavy message with a mellow flow and a whole vibe.
As far as the inspiration behind the visual, the story of how it came together is interesting.
"I had to partner up with my video director Thomas Obewu because the music alone was powerful and felt like it was the voice of 'the people' but the imagery needed to match the intensity," he explained. "Shortly after reviewing a few mood boards, the idea of incorporating poetry as the voice and the message for the people resonated with us and became the 'missing piece' to our puzzle. This is when the spectacular and anonymous poet, Potentielle was introduced to me through a mutual friend. After sharing the vision and the music with her, she pretty much hit a home run with one swing."
The music definitely speaks for itself, and it's clear to see Ricci Bamboo's passion within every element of this visual.
"Music is in my DNA," Ricci Bamboo said. "This God-Given Gift is more so a privilege and responsibility that I hold dearly to my heart. For me, music is a universal language and allows me to connect with people in the purest form. I'm always influenced by other creators and sounds that are unique. I really appreciate individuality to its core. You gotta have balls to go against the grain these days."
Some of his music influences explain why he has the creative vision he does.
"My influencers are vast," Ricci told us. "Quincy Jones, Timbaland, Pharrell, Dr Dre, Max Martin and Hit Boy. Afrobeats is a genre that shifts my world time and time again."
Since its release, fans can't seem to get enough of this track. The overwhelming support and love from the listeners further prompted Ricci to work on more projects for later this year.
In his own words, Ricci Bamboo mentioned that he hopes "fans understand and appreciate that [he] is about originality and substance."
"Let's be a part of the solution, not the problem," he continued.
Every project that Ricci presents brings an original vibe that touches listeners' souls and helps them celebrate life. This unique approach to music undoubtedly helped Ricci advance his career by leaps and bounds.
There is no debate that this artist will one day be considered among legends like Timbaland, Pharrell, Dr. Dre, and Hit-Boy. His focus on connecting with other talented artists in the industry to develop his art and bring phenomenal pieces to the fans never ceases to amaze the audience.
Learn more about "Ricci Bamboo" and his latest release "The Switch," on YouTube.