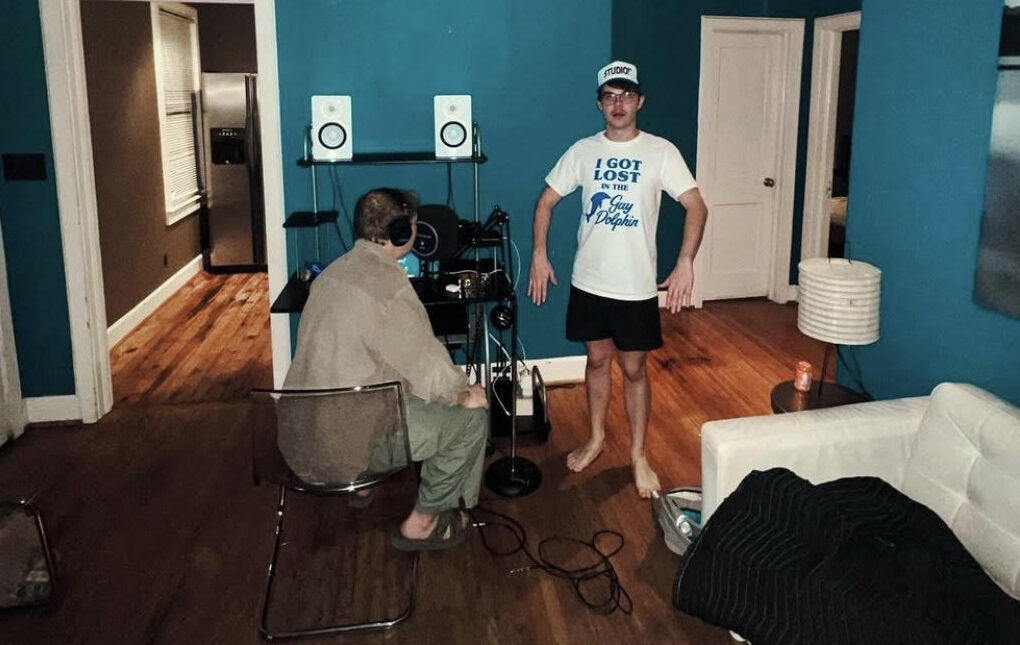 The American workforce has shifted since Covid with the rise of nomadic working through digital creators. These job opportunities are not only limited to corporate positions but are dominant in the younger generation of industry jobs, most notably, the creative industry. Domestic travel within the United States increased heavily, with artists confined to their borders, and cities such as New York, Chicago, Denver, and Los Angeles experienced an exchange of artists, creating wherever they go. This new lifestyle might be looked down upon by older generations, but times are changing and the youth is leading the way.
One musician from the East Coast, iHATEJON is becoming a cultural conduit of this shift in life and work. Taking in the change of time and living through it himself, he has been constantly on the move, making music and creating music videos all around the United States. He is truly using his lifestyle and intertwining it in his craft to be a part of the movement we're living through, bookmarking this phase of life for generations to come.
Originally from Shelby, North Carolina, and currently in the artist hub that is Richmond, Virginia, iHATEJON has a deeply rooted passion tied to music heard throughout his work. From his first CD purchase of American Idiot at age eight to the life-changing experience of seeing Mac Miller (age 13) during his Macadelic tour, experiences around music are pivotal in his identity. Entering later adolescence in high school, the highlights of hangouts with friends were playing boom-bap beats and freestyling back and forth. His freestyling got more refined over time and writing out intentional lyrics lead to an opening for 21 Savage back in 2017 at the University of Southern California. Now in young adulthood, his inspirations are J. Cole, Dominike Fike, Green Day, and Lil Peep, especially for his ability to genre blend, a skill iHATEJON takes note of.
In his latest release "Bounce it" featuring Britton Rauscher, the nomadic theme of creation is central. Within the first eight seconds of this song, it opens with a poppy under-beat that keeps a subtle sunny vibe, with the lead verse coming in strong, "I been moving couch to couch, why the fuck I need a house?" His freestyle flow has been refined as the rap candace holds the intimate, friend-talking-to-you energy as J.Cole. Almost as if you are both in your room, having a pep talk about getting work then bouncing it onto the next. Carrying the lyrics is a jazzy piano melody that lifts the lyrical trade-offs between iHATEJON and Britton Rauscher, similar in style to Dominike Fike. Tying in the musical compositions of his inspirations and storytelling of the relevant work-life shift happening, iHATEJON is truly an artist of the moment.
Throughout his other tracks, iHATEJON bounces between lessons in growing up, dependency in relationships, and exploration of self. He stays true and in his lane, making sure his audience can be anticipating his alternative, hip-hop, indie tunes with his twist.
Photo Credits: Taylor Oswell