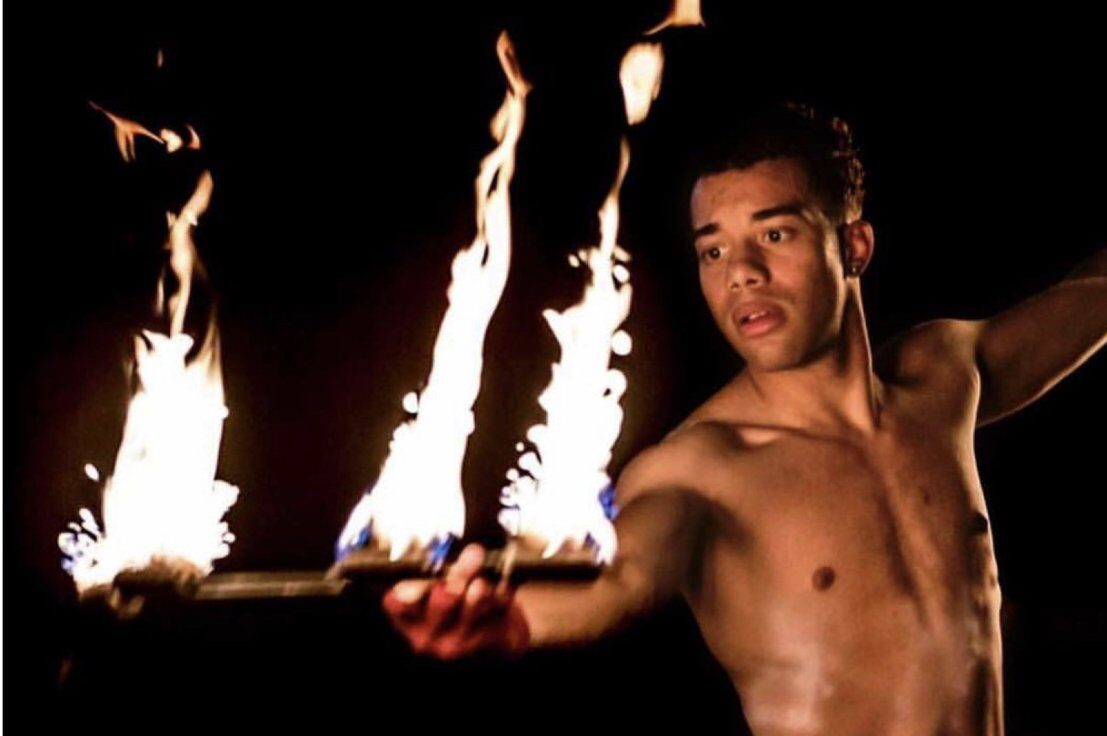 Gio Nation is a Los Angeles-based American singer-songwriter, fire performer, and producer. He is heavily influenced by popular culture and incorporates elements of pop, r&b, and soul into his music. Born to an Italian and African-American family in Hartford, Connecticut, his interest in the arts began when he was seven years old.
Gio moved to Los Angeles in 2014 to pursue a professional career in music. He began working with Grammy-nominated producer and sound engineer Gemini Musiq in 2016. During the COVID-19 pandemic, Gio's popularity grew as he rose to internet prominence as an influencer known for his singing, fire, and wellness content.
His explosive and charismatic voice, as well as his unapologetic songwriting, have piqued the interest of numerous news outlets, most notably Yahoo! Gio's experience with depression, substance abuse, & homelessness have given him a positive outlook on life, which is reflected in his vibrant & ebullient personality.