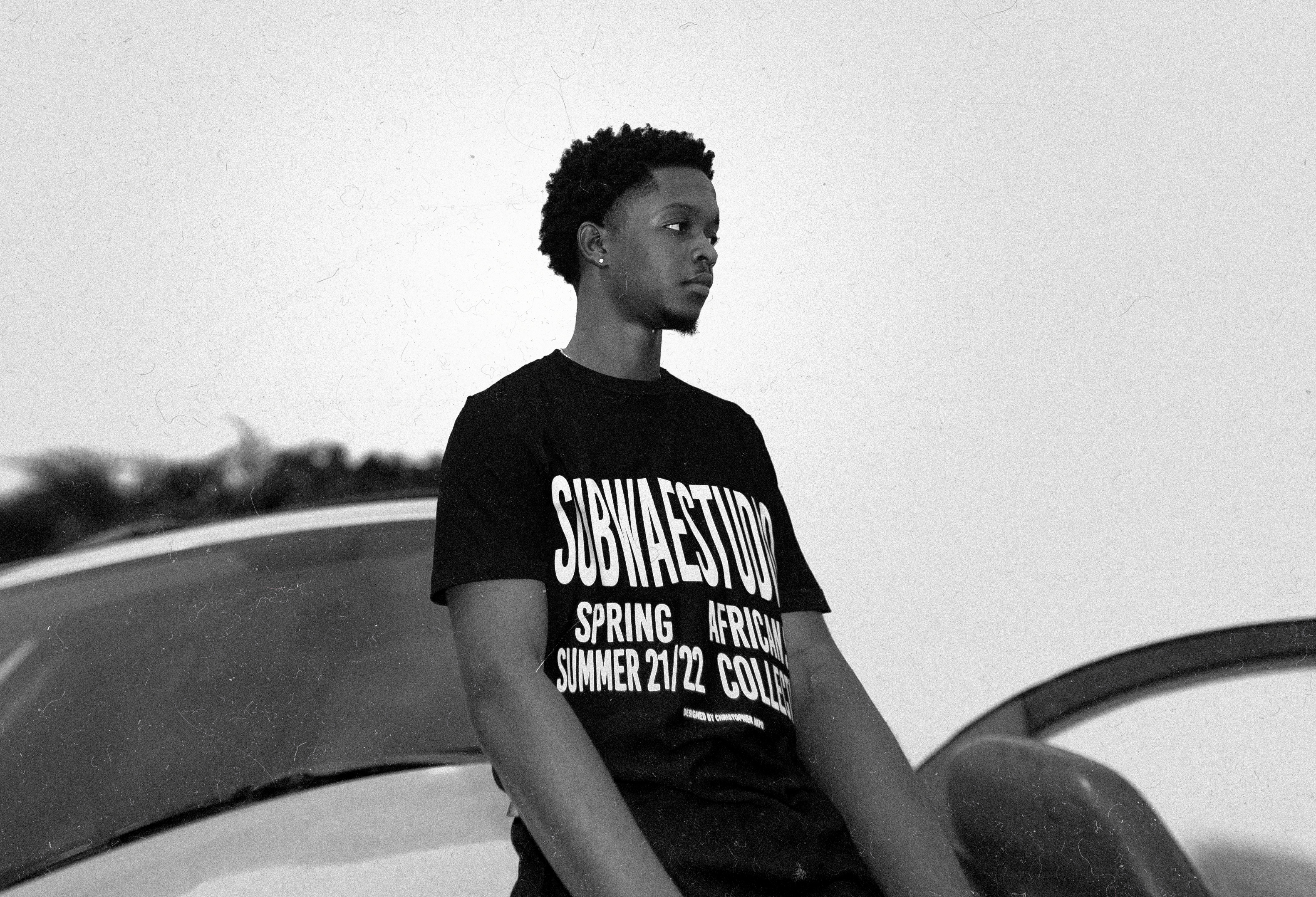 Following a successful, lucrative 2022, Accra rapper Jaleel Thomas is back with his second single of the year entitled 'Freestyle 4′ – a deep, melancholic track delving into a heart-wrenching personal theme of loss and how Jaleel dealt with the repercussions. It was only back in March that Jaleel lost his father who he described his relationship with as, 'more like twins and best friends than father and son, safe to say we shared a soul.' To lose a part of his soul and such a huge part of his life, Jaleel was deservedly devastated yet, instead of letting his pain fester into something more morbid, Jaleel channeled these crushing feelings into his music.
He let the lyrics flow naturally, tuning into his intuition and instinct to form a delicate, impassioned narrative which captivates the listener from the very first line. It's a song of sheer love alongside the theme of bitter regret as Jaleel wishes he 'spent more time with him towards the end.' Immerse yourself into 'Freestyle 4,' a track which pulls you in with crisp, inch perfect production and leaves you with a renewed outlook of the sanctity and precious nature of life.
Jaleel Thomas' latest single, 'Freestyle 4,' delves deep into the theme of loss, inspired by his profound personal experience of losing his father. This poignant track seamlessly weaves heartfelt lyrics with impeccable production, offering a moving narrative of love and regret. 'Freestyle 4' is a must-listen that reminds us of the fragility of life and showcases Jaleel's ability to transform pain into powerful art.
Jaleel Thomas is an Accra-based artist whose unique blend of calm yet potent flows places him at the intersection of mumble rap and trap as he explores a soundscape currently unknown to mainstream audiences. With an artistic approach that embraces ingenious production choices and vulnerable lyrical narratives, Jaleel Thomas poses himself as a captivating young talent. Navigating the space between introspective vulnerability and assertive aggression,Thomas' lyrical journey delves into his personal struggles with mental health and the complexities of daily life.
Collaborating alongside notable names like $pacely and Questo, he has already amassed a dedicated following and list of acclaimed accolades. Born Jalil Sanni-Thomas in 1999, Thomas' formative years were shaped by the contrasts between Accra's bustling cityscape and the characteristic streets of East Providence, Rhode Island, USA. His initiation into the world of rap occurred during high school thus igniting his musical passion that would drive his artistic evolution.
After a three-year hiatus between 2017 and 2020, Thomas honed his craft behind the scenes and his 2020 return was marked by the release of "Keep Your Distance," which featured tracks like "RUMORS," "RAPIDO," and "01" demonstrating his artistic prowess and creative audacity. Through his introspective lyrical explorations, Thomas' sonic journey reflects his battles with inner demons and a quest for self-worth.  Following another brief hiatus dedicated to personal growth, Jaleel Thomas stormed back onto the scene with "FAITH," a single that radiates explosive energy.
A departure from his darker tones, "FAITH" brims with excitement, showcasing his versatility as he continually redefines his sonic boundaries. In his artistic journey, Jaleel Thomas continues to forge a path defined by resilience and musical innovation – a journey which promises to captivate and inspire.
Support Jaleel Thomas on Social Media