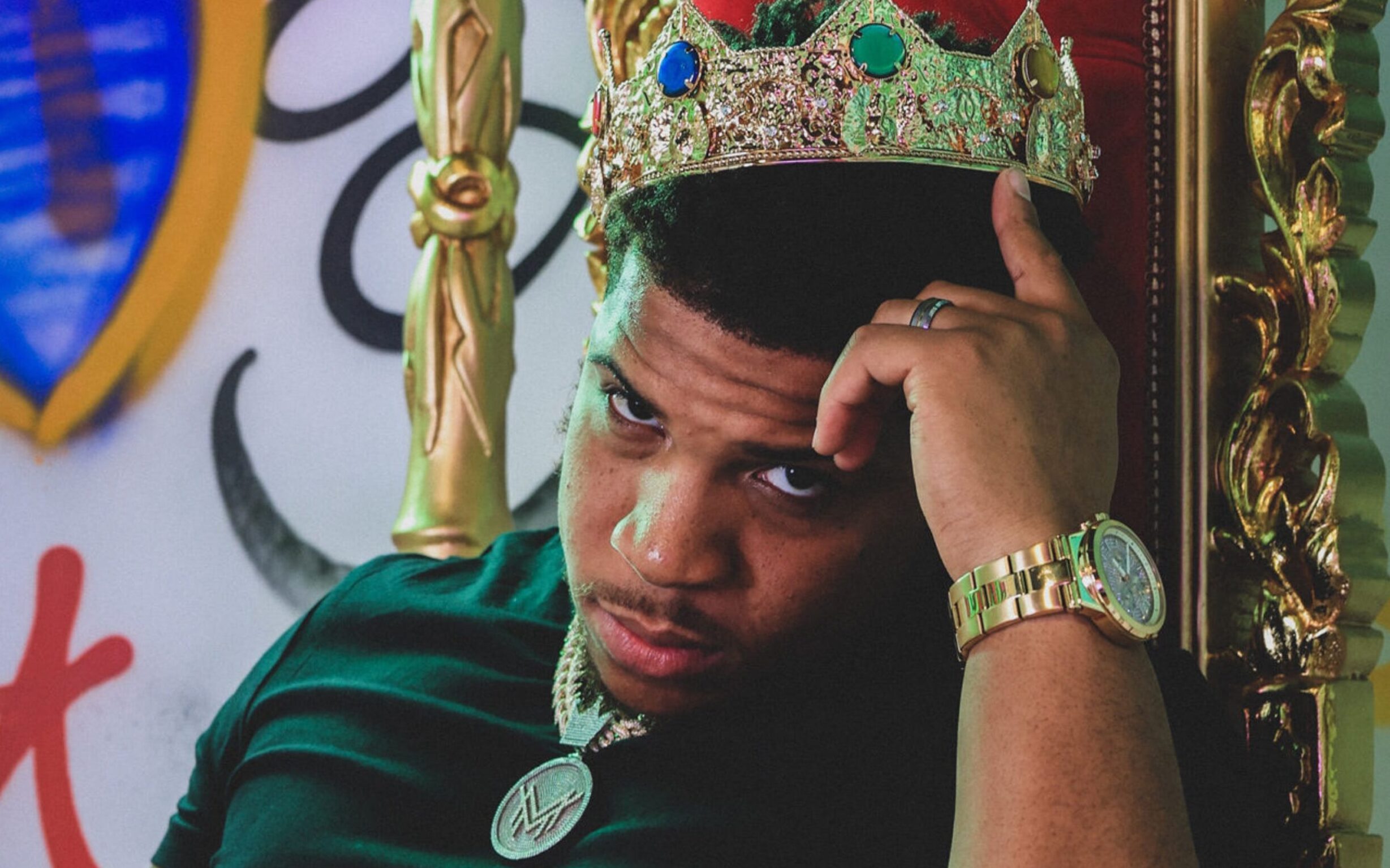 What is your name and what city do you rep?
Answer: I was born in Norristown PA I grew up in Upperdarby and attended Upperdarby High school
Tell us about your latest releases, what inspired you to create them?
Answer: My newest release is called "Champion" I was inspired to make this record by going through life and experiencing the constant struggles of living at a higher vibration. The content battle of having the courage negativity and overcome real life issues. Champion speaks victory to so many different topics
My goal is to heal people with my music so it felt good letting this record introduce me to the world.
What is unique about you and your music?
Answer: I make music that you can heal from im make inspirational music that you can relate to I make music from different energy's in my body so you will always get a new feel a new vibe a fresh thought and approach to each record I'm vary versatile but ive also been through a lot so I keep it raw and real at all times in my music
What shaped your music? 
Answer: life and experience shapes my music family and love shapes my music
When did you realize you were going to make music professionally? 
Answer: when I was 12 years Old I started recording myself and making beats at my cousins house I started a rap group in middle school when I saw the effect that music had on my community I realized I have a real give as an artist and a leader I know I have the ability to change the game I just know it
What type of music do you listen to? 
Answer: I listen to all types of music from rap to country pop classical R&B to classic rock I like to keep my ears only to different sounds
What inspires you to write music? 
Answer: I get inspired by life I start writing in my head when I find the right production and it goes from there
What do you do when you don't do music (creative or otherwise) and that you are passionate about? 
Answer: If I'm. Not making music I'm being the best Husband and Father I can be for my family I'm passionate about building generational wealth and business
What do you wish you were told when you first started making music that you think would help artists just starting out? 
Answer: I wish someone told me that there are different ways to make it in the music industry but you have to first break yourself
You have to be that work in to get seen and then put your own money up to take it to the next level this is a business so you should wait until you have your brand in order all your logos LLCs Bank accounts and Credit should be in order before you step out on this field
Where do we find you music / music projects?  
Answer: you can find my music all over any streaming platform just type in FMEO DIXON and I'll pop up I'm all over or visit FMEODIXON.Com to get exclusive content and experience my Metaverse Album and Web3 content
Any last words for the readers? 
Answers: If you have a dream you have to be the one to chase it and you have to understand being alone doesn't me your lost it means your focus so find yourself a team of dedicated people that can help you but understand if you can't find them then your purpose is to attack it alone either way go after your dreams.