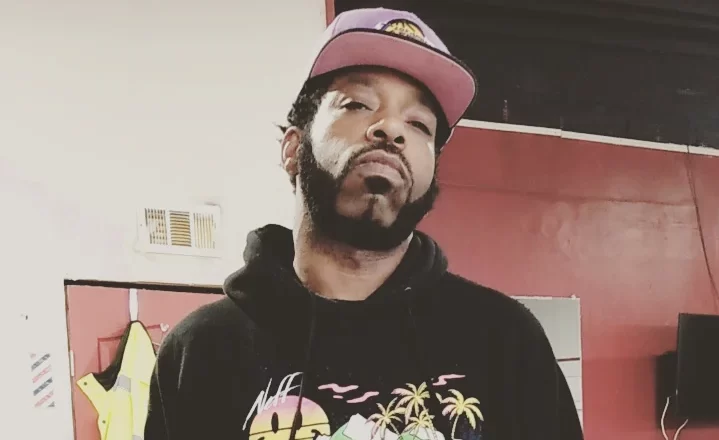 What is your name and what city do you rep?
313BAGS, westside Detroit, MI
Tell us about your latest releases, what inspired you to create them?
Latest releases, Ain't real, Tolerate,Purpose, Oppsansfoez and Profit. "Ain'treal" is a classic detroit drill track, high energy and heavy bass, "Tolerate"a slow,catchy melody, dance vibe type of song with a laid-back feel "Purpose" a radio ready catchy song, with a Latin /detroit sound, up beat, with a relative street meaning.
"Oppsansfoez" emo, autotune, versatile delivery, wavy melody, a street hit with harmony
And "Profit" is a club banger,dance vibes Another getting money song. I was inspired from mood I was in at the time, the energy, and the beat, I let the music speak to me, (vice versa).
What is unique about you and your music?
Im different,sound different, I like trying to create different styles, keep it real, outspoken, put my experience in my music and just being me.
What shaped your music?
Shaped me was my environment,My experiences and the music I listened to.
When did you realize you were going to make music professionally?
The platforms is good for independent artist, I just started going in , dropping songs, writing more,
What type of music do you listen to?
I listen to all types of music diff genres sometimes, r&b,rap,90s2000s2010s Latin, blues,tec,jit,drill, detroit artists,emo, and more
What inspires you to write music?
Something that happens to me may inspire me, most likely, or it can be the energy.
What do you do when you don't do music (creative or otherwise) and that you are passionate about?
Other gigs, designing more Merch, Reading, chill with fam, me time, exercise and good food.
Happiness to you is…
Happiness, to me when you accomplish your goals, u proud, family and friends proud.
What do you wish you were told when you first started making music that you think would help artists just starting out?
When starting , you know the business, marketing, marketing strategy invest in your self now and always.
Tell us about your upcoming projects…
New albums,LPs, mixtapes and singles on the way, also working with other collaborations.
Where do we find you music / music projects?
My music streaming all platforms, tictok,triller, Spotify, iTunes, YouTube.
Any last words for the readers?
My LP Mightaswell OTW stay tuned