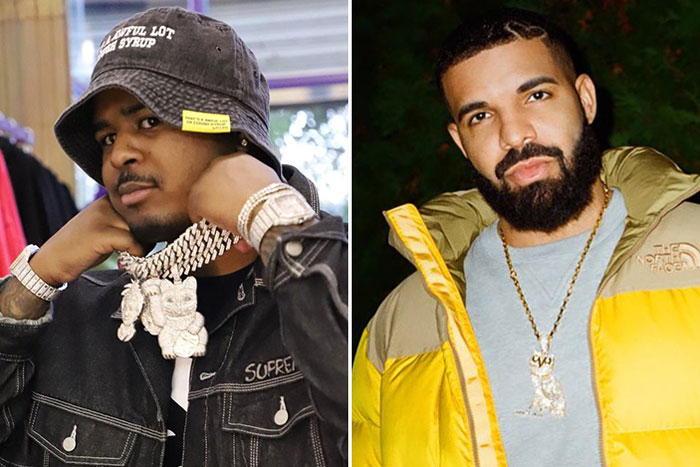 Feb 23, 2021, 17:10pm EST — Tonight at midnight, Drakeo the Ruler will be releasing a new mixtape titled Truth Hurts. The L.A. rapper is the follow-up to We Know the Truth, which dropped right after he got out of prison last year.
Before the new project drops, Drakeo shares "Talk To Me" with a big feature from Drake. While you'd think this one is for the streets, the two actually tone it down and talk to the ladies.
The mixtape includes multiple appearances from the late Ketchy the Great. Last week, Drakeo shared a tribute to Ketchy called "Long Live the Greatest." Hear that below, too.
While incarcerated, Drakeo created Thank You for Using GTL, a full album with vocals recorded over the Los Angeles County jail phone service.
in recent news, Bobby Shmurda Issues First Message for Prison Release